ARTICLE
Noise eLearning course
21 May 2015
Hearing loss, ringing in the ears, deafness and other ear conditions can all be caused by excessive noise at work.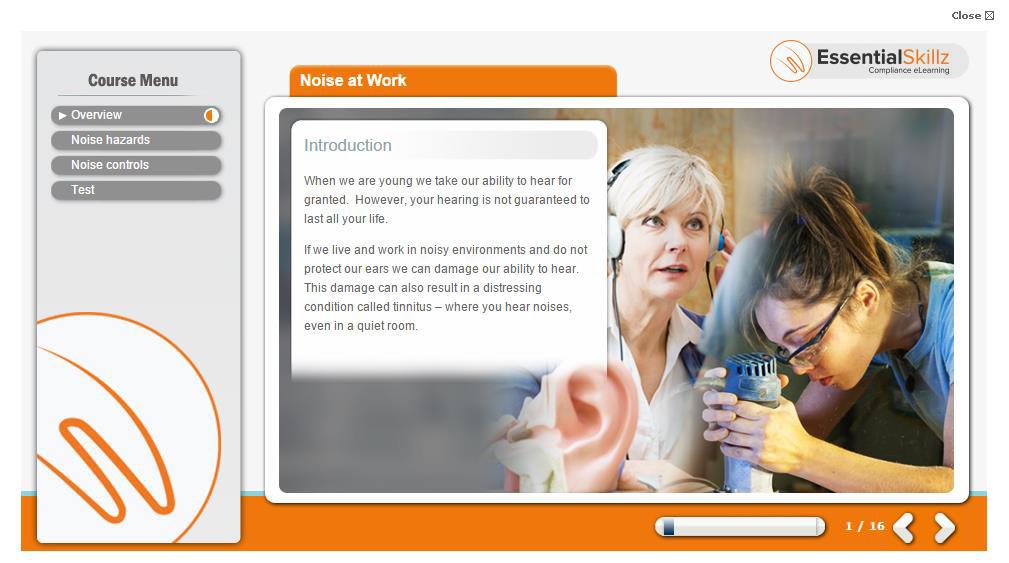 To help organisations comply with the Noise at Work Regulations, Essentialskillz have released new eLearning course 'Noise at Work'.
The course will help organisations to provide employees with information, instruction and training about noise exposure risks that exist in a workplace. The course will also help employees to understand noise hazards and provide them with information on how to reduce their exposure to noise by improved working practices and by correctly wearing hearing protection.
Noise at Work eLearning is available to purchase as a single course or as a part of Health and Safety Pack, along with all 25 other Health and Safety eLearning courses. A free trial is available.
OTHER ARTICLES IN THIS SECTION