ARTICLE
New gas and vapour filters
04 March 2015
JSP is offering a new generation of gas and vapour filters in addition to the P3 dust filter for its Halfmask Press to Check system.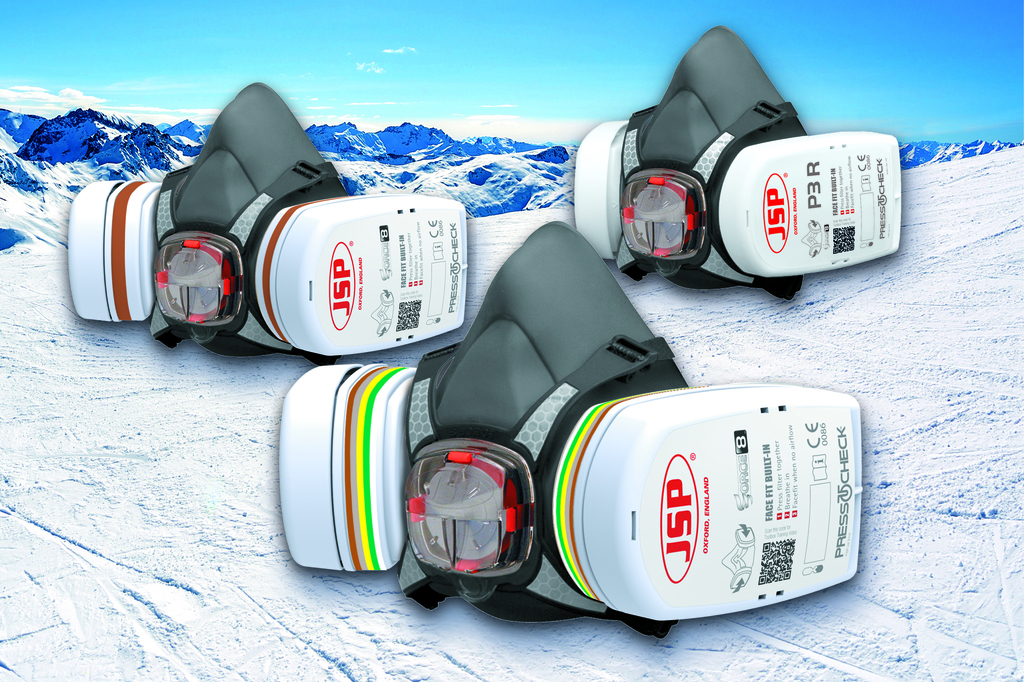 Press to Check now offers the choice of an A2 P3 filter to protect against organic vapours from naturally-occurring chemicals and an ABEK1 P3 multi-gas filter, which is designed to eliminate vapours from chlorine, brick acid, MDF machine-tooling and contaminated earth in addition to those gasses removed by the A2 P3 filter, yet while still removing particulates.
Winner of the 2014 BSIF Product Innovation Award, the Press to Check system enables the wearer to determine whether a correct face-fit has been achieved every time they put on their Force 8 half-mask without disturbing the fit to the face.
Matthew Judson, JSP's director of Respiratory Protection, said: "The ABEK1 P3 filter protects against organic, inorganic, acidic and ammonia-based vapours in one fell swoop, while the A2 P3 shields against organic vapours."
OTHER ARTICLES IN THIS SECTION