Thermal helmet liner
29 October 2018
As the colder weather sets in, JSP says it has the answer to keeping your head warm on construction sites or trackside in the Surefit Thermal Helmet Liner, which is fully approved to be worn with the JSP EVO range of safety helmets.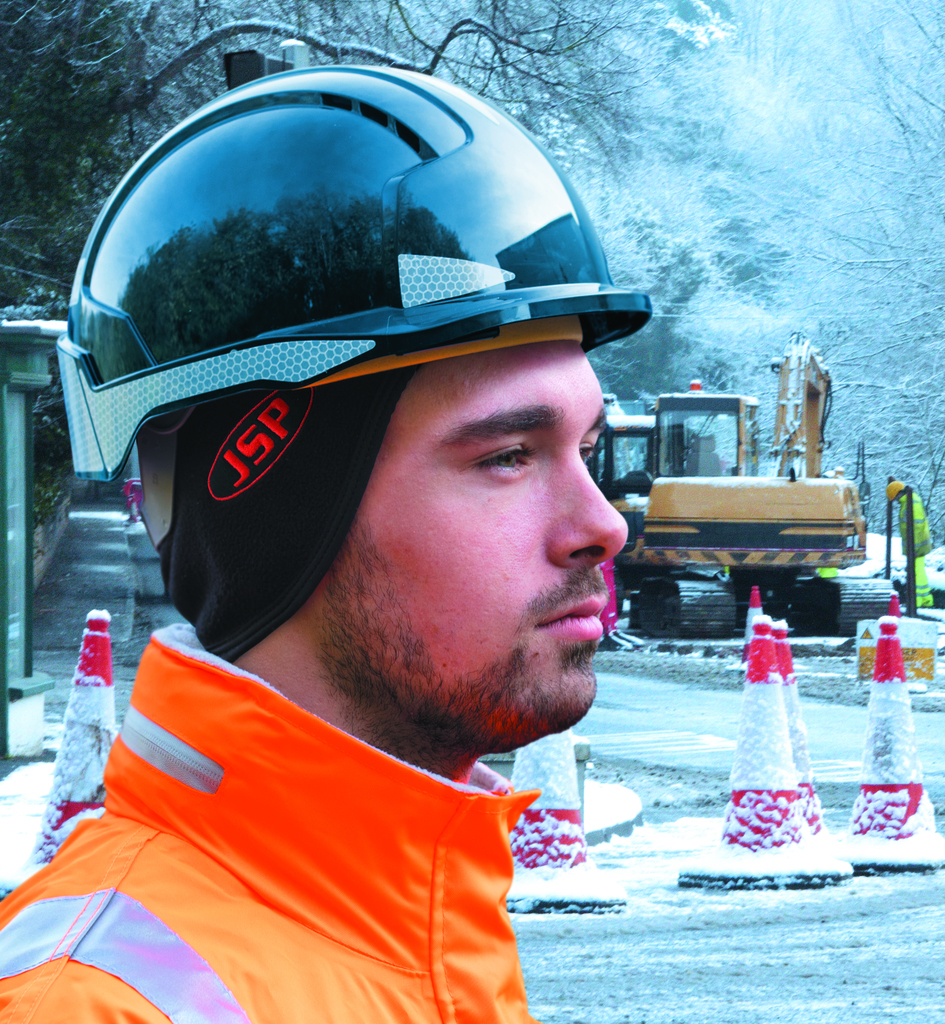 Compatibility is key when combining PPE and this Surefit Thermal Helmet Liner is designed to prevent workers from wearing incompatible and dangerous alternatives such as hoodies or beanies under their helmets.
Network Rail and the Track Safety Alliance identified a need for a solution for track workers who were complaining about cold heads and ears and subsequent ill health and fatigue during the harsh winter months. They approached JSP's research and development team to develop a thermal safety helmet liner that keeps the wearer's ears and head warm, allows good hearing and works with a safety helmet.
The solution was the Surefit Thermal Safety Helmet Liner specially designed and fully approved to be worn with the JSP EVO range of safety helmets and sized so no complicated fitting to the harness is required.
Designed to cover the entire ear for maximum comfort and warmth, it is made from stretchy material providing a nice tight fit for minimal interference and is suitable for all head sizes. The Surefit Thermal Helmet Liner is lightweight for all day comfort and machine washable at 30oC for hygiene purposes.
OTHER ARTICLES IN THIS SECTION