Presses the right buttons
22 July 2014
JSP has scooped the BSIF Award for Product Innovation in the BSIF Safety Awards 2014 for PressToCheck.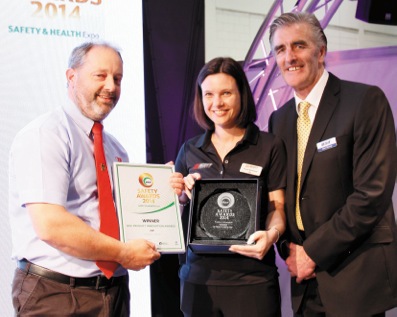 Enabling instant face-fit checking of JSP's lightweight Force 8 half mask, the Press To Check P3 particle filter technology is claimed to be a big step forward in ensuring respirators are correctly worn and increasing their effectiveness each and every time they are used.
It takes away the time and tedium of checking a mask's fit every single time it is put on and ensures daily face-fit reassurance for all.
To use PressToCheck: Put on the mask and pull the straps so that the mask is secure and comfortable; Press the fronts and backs of both filter covers together to expel air from the filters; Inhale. No air should come through the mask. If it does, adjust the mask and repeat, releasing when a firm seal is made.
JSP technical director Matthew Judson said: "We very much welcome this recognition of the work JSP has carried out to allow the worker to check the fit of their respiratory protective equipment with ease."
OTHER ARTICLES IN THIS SECTION