No need for face-fitting
18 March 2015
JSP's Jetstream Switch & Go powered air system is designed to solve one of the biggest problems faced by the construction industry – the requirement for the correct and safe face-fitting of respiratory equipment to protect against silica dust, fumes and organic vapours.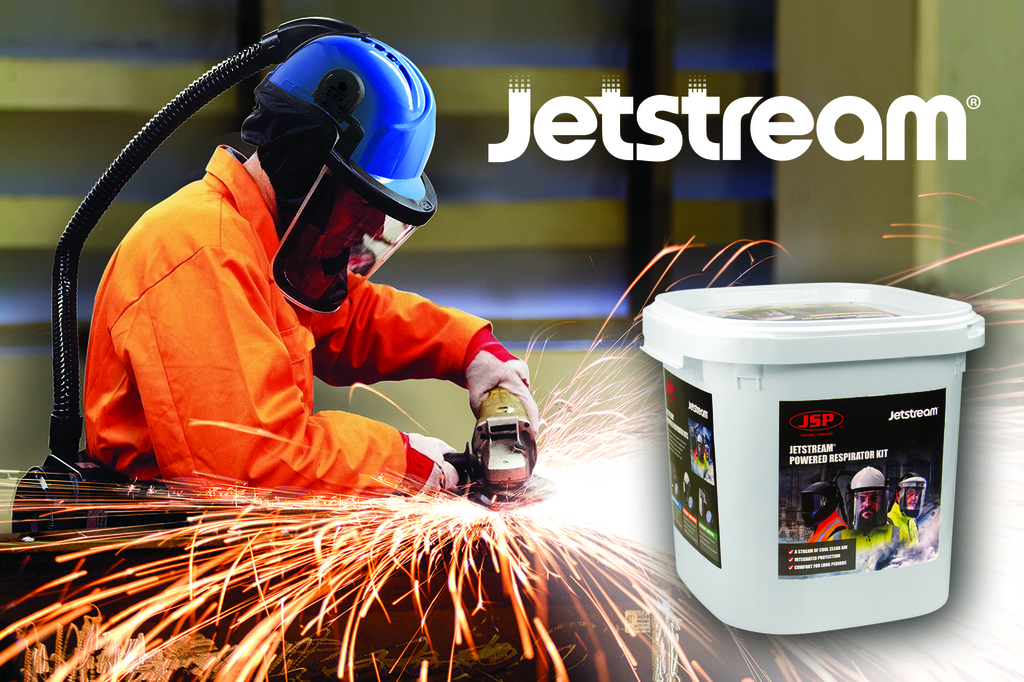 Construction workers often work irregular hours, so cannot guarantee to be clean-shaven at the beginning of each day, yet facial hair does have a significant adverse effect on the seal of a respirator, allowing tiny particles of hazardous dust into the mask.
Conventional negative pressure disposable and semi-disposable masks rely on a tight fit to the face to be effective, and must be face-fit tested as well as being fit-checked every single time they are donned, using valuable time and resources.
JSP says its Jetstream Switch & Go powered air respirator uses positive pressure to create an air cushion round the base, forming a barrier between the air inside and outside the mask, so creating a positive air seal around the face and eliminating face-fit testing.
Belt-mounted at the waist, the lightweight, compact and comfortable Jetstream Switch & Go supplies up to eight hours of pure air before recharging is necessary. Fully approved to EN12941, it can be used with and without head protection, with a variety of interchangeable headpieces, for welding, general industrial applications such as grinding, and in construction.
Matthew Judson, JSP's director of Respiratory Protection, said: "JSP's Jetstream Switch & Go unit is an easy, affordable and cost-effective way of protecting the worker from toxic dust and particulates.
"The ready-to-use system comes as a full kit, including a high-capacity disposable dust filter, lightweight headtop and extremely flexible reinforced hose, so it is not necessary to buy a lot of different parts. Everything you need is provided in one complete pack, housed in a protective, hygienic transportable tub to ensure correct, safe and clean storage of all the components. Simply don the unit, switch it on and off you go."
OTHER ARTICLES IN THIS SECTION