Climbing helmet confusion
19 February 2015
Climbing helmets designed for leisure activities are increasingly being used on construction sites, especially where scaffolding is present.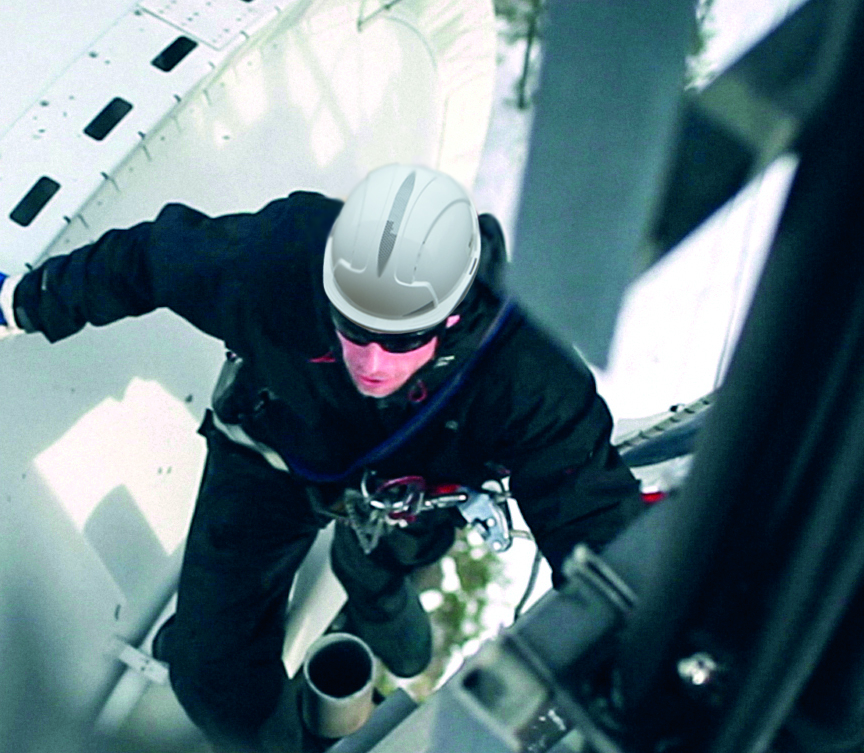 But, cautions JSP, climbing helmets that only conform to climbing helmet standard EN12492 and not also to industrial safety standards EN397 or EN14052 may not perform adequately as industrial helmets, posing serious risks to workers that they may not be aware of.
Technical director Matthew Judson explains: "Many workers and health and safety officers mistakenly think that climbing helmets are suitable for wear on scaffolding, because if the helmets are hit by a falling object they are held on the head by the chinstrap. However, wearing these helmets can be dangerous. The chinstrap on industrial safety helmets is designed to break and the helmet to come off if the person should fall and become caught up by the helmet, causing less harm to the worker."
JSP's EVOLite Skyworker industrial safety helmet is certified to climbing helmet standard EN12492 as well as to EN397. JSP has also added side impact protection to its EVOLite helmet so that it also performs to the climbing helmet standard and can be used for both purposes.
OTHER ARTICLES IN THIS SECTION