ARTICLE
Advice and innovation
20 March 2015
Leading safety company Arco returns as an event sponsor to the Health & Safety Event, with dedicated specialists on hand to offer expert knowledge and guidance on all aspects of workplace safety.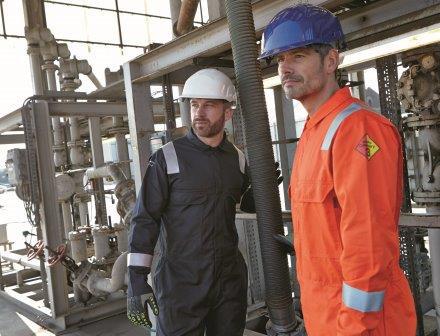 As well as providing visitors with valuable advice, Arco will be showcasing a full range of flame resistant (FR) garments, ArcoPro fall arrest equipment and the latest Assembly range of gloves.
The ArcoPro range of FR garments offer multi-norm protection and meet the requirements of Category III of the European PPE Directive. Arco is the first distributor in the industry to test its garment combinations using both Thermal Mannequin and TPP (Thermal Protection Performance) testing; tests that not only record heat and flame resistance, but also measure the time between the wearer feeling pain and receiving a second degree burn.
Understanding the risks customers face whilst at work lies at the heart of the design of Arco's new collection of ArcoPro Fall Protection. All three safety harnesses in the range are approved to meet EN361:2002 and are custom built to be extremely comfortable, lightweight and robust.
Visitors will also be able to try on the latest gloves from Arco, including the new Assembly Range. Gloves in the range are comfortable, lightweight and dextrous, making them suitable for precision manufacture, light assembly, electronics and white goods manufacturing, as well as micro construction.
Stand H30
OTHER ARTICLES IN THIS SECTION