ARTICLE
Heavy duty platform lift
08 December 2014
Commercial vehicle lift specialist Stertil Koni has extended its versatile 4 post lift range with the introduction of the ST4600, which it describes as one of the most heavy-duty platform lifts in the world.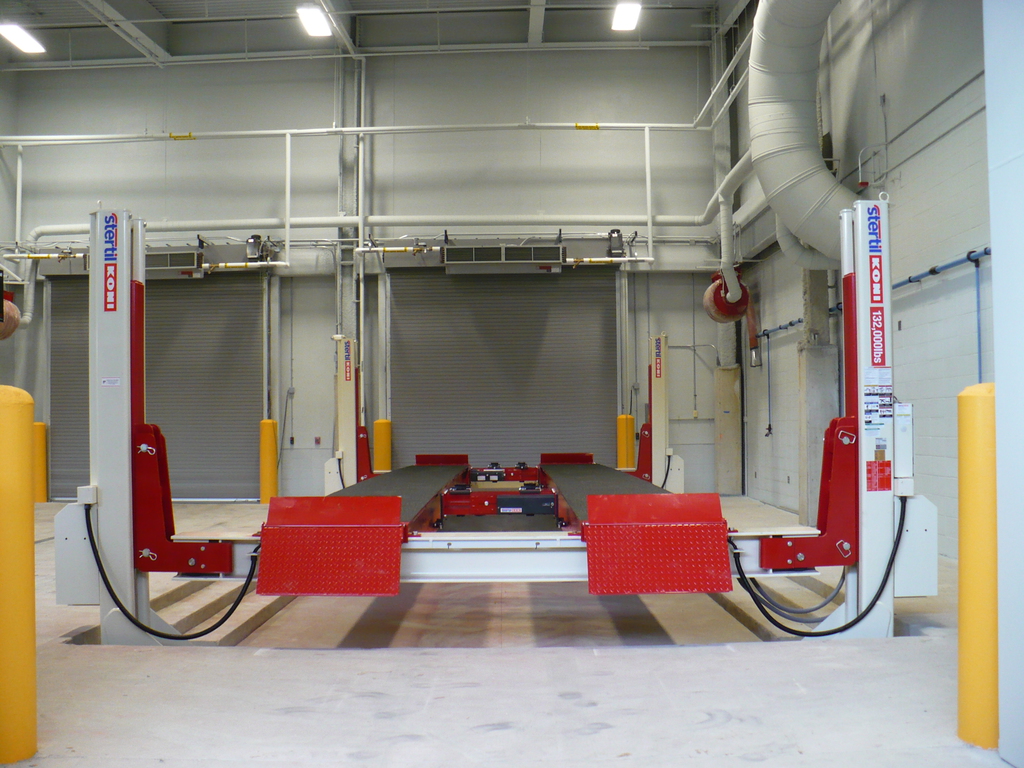 Offering a lifting capacity of 60 tonnes, the platform is designed to service extremely heavy duty vehicles such as specially-engineered HGV's, super-size dumper trucks for the mining industry, specialist agricultural equipment and all-terrain military transport. The ST4600 is operated using push buttons in a bid to provide smooth, accurate and controlled lifting.
As with all Stertil Koni 4 post lifts, the ST4600 offers a low drive on height, ensuring safe access even for vehicles with low ground clearance. Accessibility may be enhanced by installing the lift flush with the floor level within a 350mm deep pit. The lift has a number of locking positions making it suitable for a range of maintenance, repair and servicing tasks.
The lift's design is said to eliminate the need for cross beams, allowing unrestricted access to the underside of raised vehicles. According to Stertil Koni in its lowest position, the lifting platform remains level and, with no protruding edges, the ST4600 meets the highest health and safety standards.
"The 60 tonne ST4600 is one of the first of its kind in the UK," says Tony Edge, general manager of Stertil Koni. "With an unrivalled lifting capacity, matched to excellent accessibility, the ST4600 perfectly fills a gap in the market for controllable, precise heavy duty vehicle lifting. It's an awesome piece of machinery that typifies our determination to design and develop industry-leading products that meet the changing needs of our customers in the 21st Century."
OTHER ARTICLES IN THIS SECTION