ARTICLE
Salt spreaders sees firms battle winter
20 November 2014
One of the UK's leading materials handling and forklift attachment companies is preparing for another busy winter by helping clients tackle hazardous icy conditions.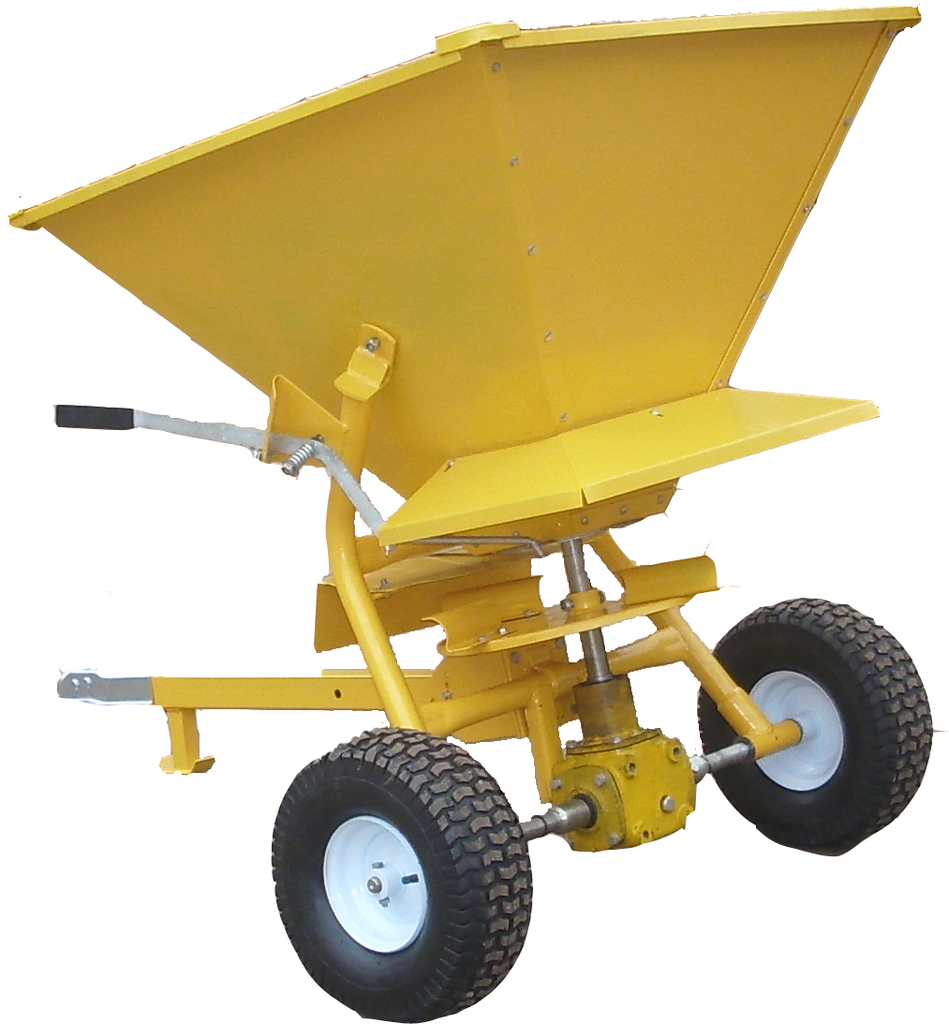 Mid Wales-based Contact Attachments designs and supplies a range of Salt Spreaders and Gritters to ensure that its clients across the UK can remain operational during the freezing conditions expected to arrive in the next few weeks.
The mechanical salt spreader has a capacity of 190 litres and, when attached to forklifts, is suitable for ice gritting applications. In addition, the firm offers its pedestrian-operated salt spreader, with a capacity of 50kg, which can be operated manually to ensure pathways, walkways and access routes are free from ice.
Jason Cadman, Technical Sales Consultant at Contact Attachments, said: "We have 40 years' experience within the industry, and have a proven track record of supplying products to make the harsh wintery conditions a little more bearable. Our diverse range of products includes salt spreaders that can be pulled along manually, as well as models that can be attached to a forklift, for use on larger areas."
Its Towable Forklift Salt Spreader can spread salt up to eight metres and can be connected to any vehicle with a ball hitch or towing pin connection, and has an adjustable height draw bar. As the spreader is mechanically driven using pneumatic tyres, rather than requiring an electrical or auxiliary connection, it is quick and easy to set up, and is perfectly suited for spreading on large surfaces such as car parks.
Jason added: "The forecast provided by the Metcheck-Weather station – which is used by the RAF – suggests that this year's winter could be colder than our average and that we are long overdue a severe winter in this country. Even though we are far more advanced than we were 60 years ago in terms of equipment and technology, we are still unprepared as a nation for when harsh winter conditions strike.
"I'd encourage those who are dependent on maintaining an operational site during winter to consider putting management plans in place to ensure that they don't let it disrupt their operations and daily routines."
Contact Attachments has been designing and manufacturing forklift truck attachments from its base in Newtown, Mid Wales, for over 40 years and is recognised as the quality leader of truck attachments in the UK.
OTHER ARTICLES IN THIS SECTION