New vibration monitors for hire
29 October 2014
Campbell Associates has announced a new range of vibration monitors for hire.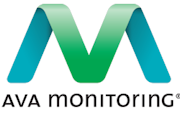 The company's extensive acoustic and vibration hire range enables it to provide anything from a single calibrator to large systems for both short & long term hires.
Campbell Associate's latest addition to its hire inventory is AVA Net Vibration. The system is designed for maximum ease-of-use, even in harsh outdoor conditions. Instruments can be deployed and remotely operated at the press of a button to start or stop measurements.
In addition, available products 
include: environmental, battery powered noise monitors; building acoustic kits, measurement solutions with new lightweight speakers; acoustic cameras; and CadnaA / CadnaR, environmental noise and room acoustic mapping software.
OTHER ARTICLES IN THIS SECTION