ARTICLE
Lock-out display system
22 August 2014
Managing machinery and equipment which has been isolated for maintenance or for any other reason is essential, as is the need to communicate the status of the 'lock-out' and 'shutdown' to others in the workplace – often a requirement for in-house safety and maintenance procedures.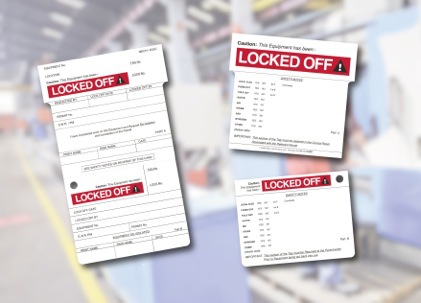 The Lock Out T Card System from T Cards Direct provides a simple, low-cost and flexible way of visually communicating this important information.
The single column board measures 676mm depth x 145mm wide, although bespoke boards are available. The standard board features 20 slots which contain the durable chemical and water-resistant Polypropylene T cards with perforated TAG. The tag is tied to the machine when locked out and the T Card placed in the board to communicate the status. Ordinary pens can be used on the cards.
OTHER ARTICLES IN THIS SECTION