ARTICLE
Evacuation White Paper
15 September 2014
It's common practise in the event of a fire for the lifts to be 'out of bounds' and evacuation procedures suggest the stairs as the safest exit route. UK law requires all businesses to provide a safe means of escape for all personnel, including those who may have some form of mobility impairment.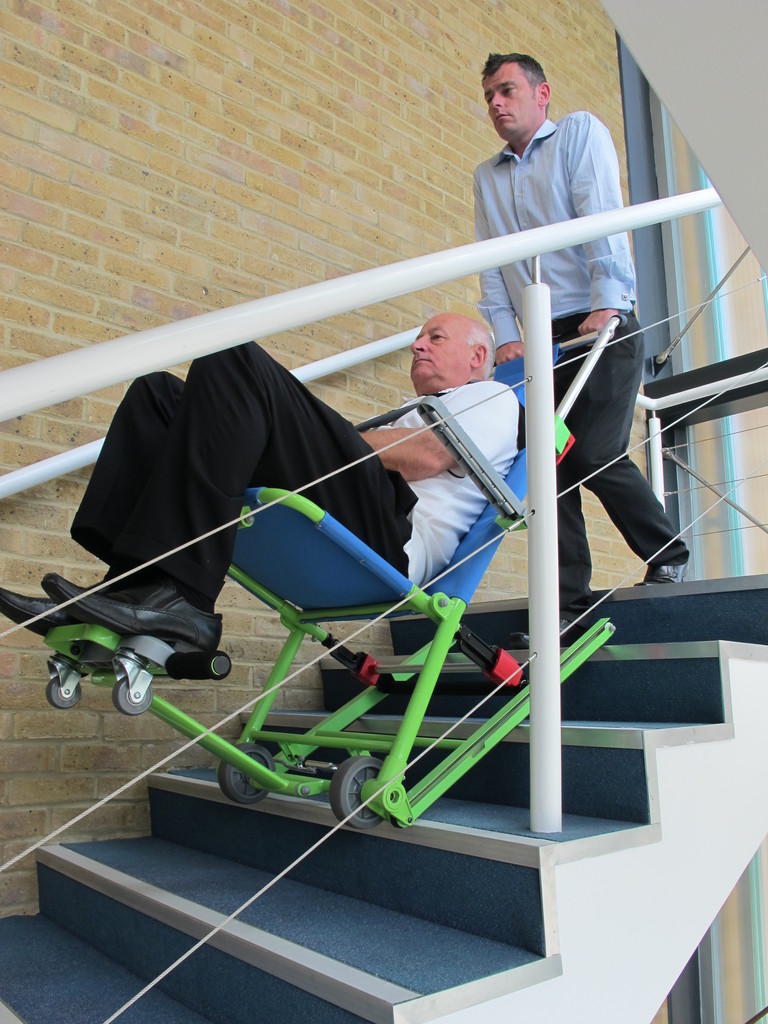 If you have recently purchased specialist evacuation equipment, such as Evacuation Chairs or Rescue-sheets and are wondering what the next steps are, Evacusafe might have the answer.
Evacusafe's marketing manager, David Della-Savina, has produced a definitive White Paper entitled "5 Things You Need to Consider in Addition to Purchasing Your Evacuation Equipment", which is available to download for FREE at:
www.evacusafe.net/evacuation-plan
. It provides sensible advice for anyone who has recently purchased evacuation equipment, who may be wondering what they need to do next.
OTHER ARTICLES IN THIS SECTION