ARTICLE
Stamp of approval
11 December 2017
Evacusafe, the fully certified provider of training courses for evacuation equipment, has received ROSPA approval for its onsite and eLearning courses.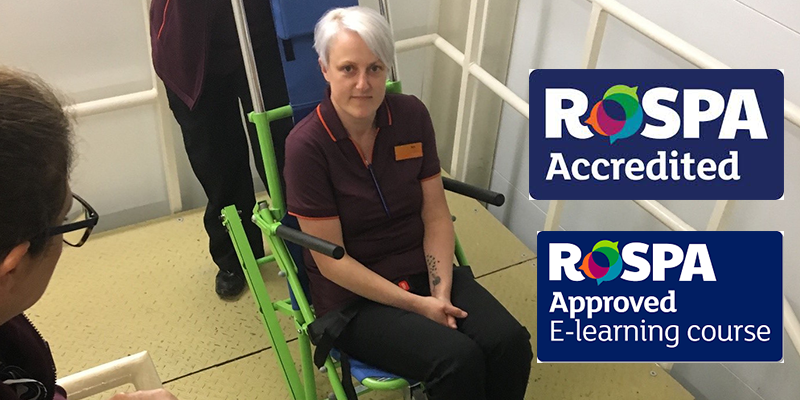 The company's fully-certified course enable students to learn how to safely use evacuation equipment that has been designed to facilitate the safe evacuation of any mobility impaired people from a building to a place of safety; therefore, giving everyone an equal chance of a safe escape from an emergency situation.
Mr Tony Gill, director of Evacusafe UK, said: "We sell thousands of units globally each year. It's imperative that those members of staff who are responsible for the use of such equipment are fully trained to follow best practice guidelines. Evacusafe offers high quality, informative courses, which cover the safe use of the equipment, common issues faced by mobility impaired people and any current local legislation that may be relevant to them."
This is the fourth consecutive year that Evacusafe has successfully received this official stamp of approval, and relevant certification, for their Evacusafe Training Courses.
Furthermore, Evacusafe are said to be the only actual manufacturer of the equipment to have their courses independently approved.
As well as providing training on their own tracked evacuation chairs and rescue-sheets, Evacusafe is also able to train on other brands of equipment.
OTHER ARTICLES IN THIS SECTION