ARTICLE
22nd Gold Award
15 July 2014
Burton-based Lorien Engineering Solutions is celebrating achieving its 22nd RoSPA Gold Award, and 8th Order of Distinction Award, recognising its long-standing commitment to workplace safety.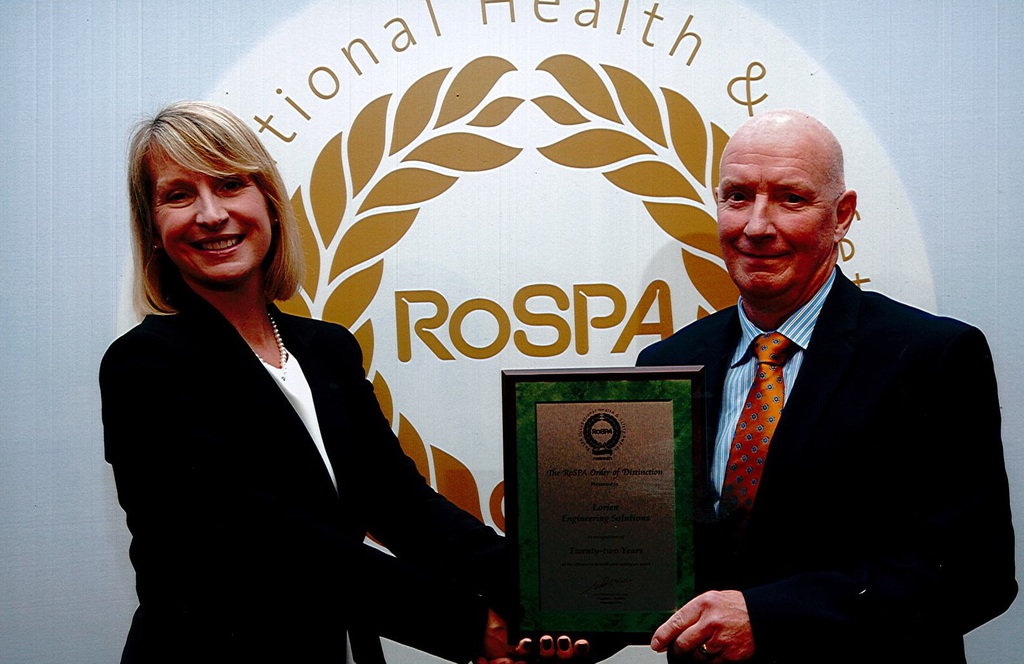 The awards, which were launched by the Royal Society for the Prevention of Accidents (RoSPA) almost 60 years ago, recognise a consistently high performance in occupational health and safety in construction.
The scheme looks not only at accident records, but also entrants' overarching health and safety management systems, including important practices such as strong leadership and workforce involvement.
Lorien's health & safety manager Brian Youl, said: "This award continues to mean a lot to the people within our business. It demonstrates both the consistency in our performance, as well as our drive for continuous improvement. The award not only recognises a company's health and safety record, but also how the business is developing its systems and people. We're also very fortunate to work with clients who take safety seriously."
He concluded: "This award, plus our achievement in gaining OHSAS 18001 this year, shows that at Lorien we have a committed and talented group of people working within the business, who continue to push the bar ever higher each year. In terms of developing a designer-led safety culture (as proposed by the HSE currently) we are also ahead of the curve."
OTHER ARTICLES IN THIS SECTION