ARTICLE
Safer smoother unloading
04 June 2014
Loading and unloading specialist Thorworld Industries has underlined the comprehensive nature of its product portfolio in its 2014/5 Product Range Brochure, which includes the company's new Ground Level Container Access Ramp.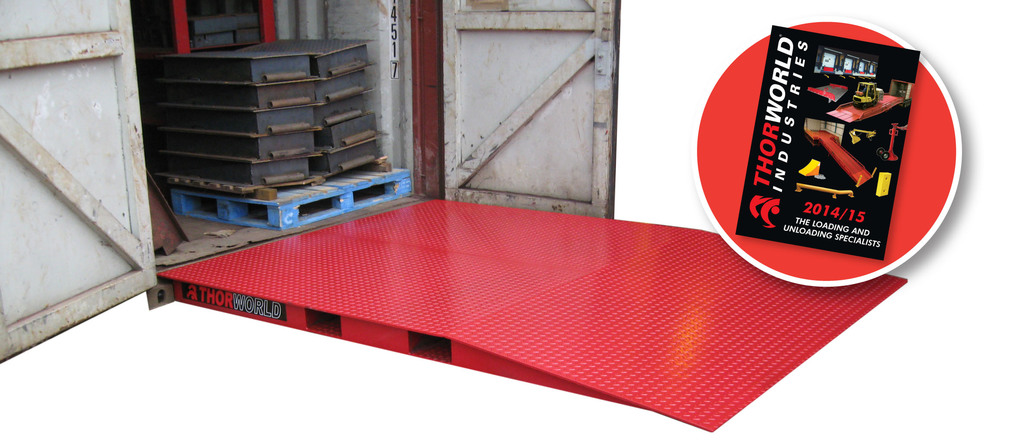 This latest addition to Thorworld's range of loading solutions has already proven a hit with a variety of customers who need easier access into standard shipping containers.
Ground Level Container Access Ramps provide a means of bridging the lip between the ground and the container floor to enable the trucks to enter the container at a gentle incline for a safer, smoother unloading process.
OTHER ARTICLES IN THIS SECTION