Bespoke loading system
19 May 2014
Worcestershire fresh produce transport company IDS Transport (UK) has become one of the latest UK logistics firms to benefit from improved flexibility and operational performance after installing a bespoke loading system manufactured by Thorworld Industries.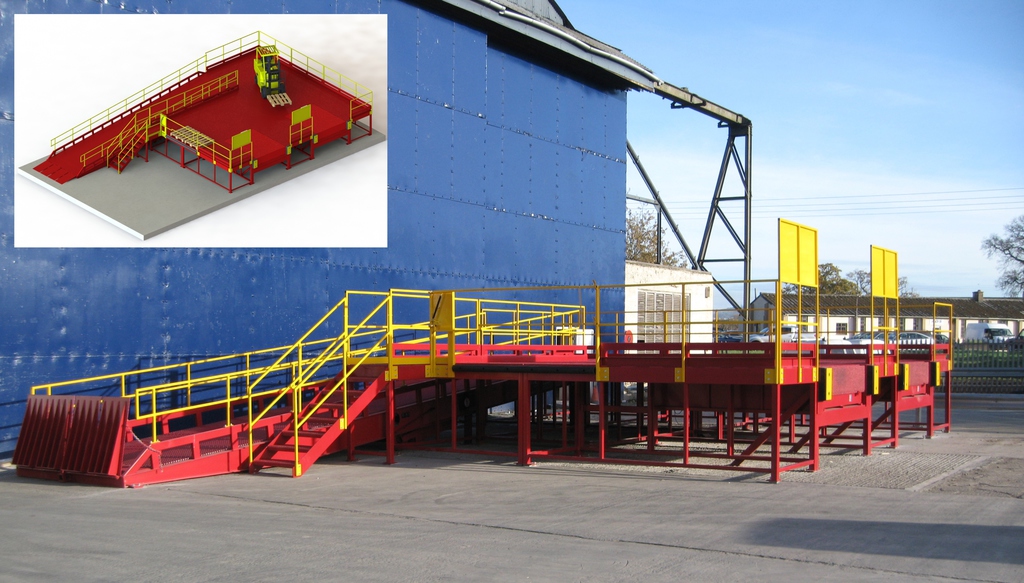 The semi-permanent system – comprising a ramp, platform and dock levellers, bolted to the ground outside its warehouse facility in Evesham – provides IDS with an alternative to a permanent loading dock, something that the company was unable to install due to operational restrictions.
"Installing a fixed dock within the warehouse was not an option due to the civil engineering work required," explains Derek Simms, director at IDS Transport. "At the same time, it made long-term economic sense to find a solution that we can remove and relocate should we move to new premises in the future."
Thorworld designed a solution specifically for IDS, comprising a ramp, large platform and two dock levellers, accessorised with all the appropriate safety aids such as handrails, anti-slip surfaces and dock bumpers. The system enables loads to be forklifted out of the warehouse, before being safely ramped to a waiting trailer, with the process reversed for deliveries. In addition, a hinged barrier with locking gas spring permits goods to be (un)loaded from ground level where required.
OTHER ARTICLES IN THIS SECTION