ARTICLE
A spotless job of supplying loading platforms
29 October 2018
Cleaning product manufacturer Robert Scott has become the latest company to benefit from Thorworld Industries' mobile loading platforms.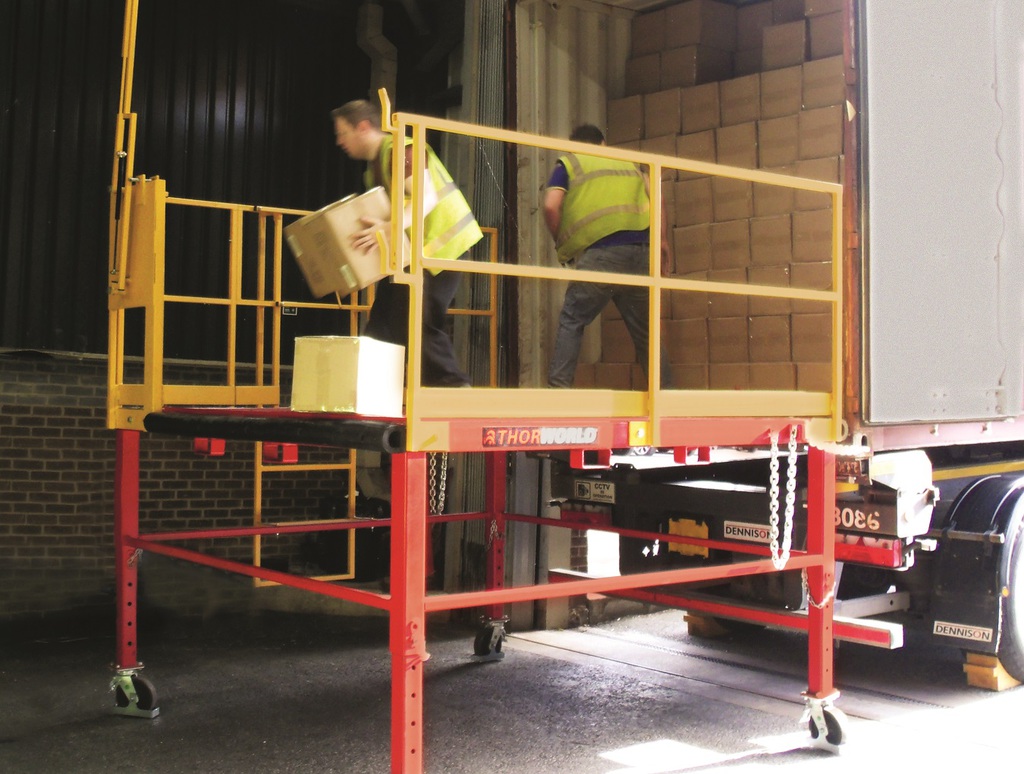 Robert Scott chose recently to further improve loading bay structures and capabilities across three of its six sites; each situated in the Northwest of England.
Three Thorworld Industries' platforms have consequently been designed and manufactured to enable the unloading of goods at ground level, as opposed to dock level; a decision made to improve loading safety.
Robert Scott operations manager Steven Frazer said: "At Robert Scott, operation teams across our multiple sites use mobile conveyors to aid the unloading of containers – a process which requires space to be made in the back of the vehicles before unloading can begin.
"We felt the procedure had room for improvement, and that the introduction of mobile loading platforms could eliminate any potential safety problems caused due to the height of vehicles involved in the unloading process; while also providing a safe, platformed area for operatives to work from."
A national company, Thorworld Industries is supported by regional agents, one of which is Loading Bay Service, to further personalise and improve customer service and speed equipment installation turnaround.
Warren Craig, of Loading Bay Service, helped to fulfil Steven's loading platform requirements; and initiated the design process to create stable working platforms that could be positioned at vehicle bed height.
He said: "Now fully installed and functioning, the new platforms are ideal solutions that are already improving working safety standards for operatives, while speeding up the unloading process."
OTHER ARTICLES IN THIS SECTION