Actively tackling hearing loss
07 May 2014
The quest to prevent hearing loss will continue whole-heartedly following two leading hearing organisations – the personal safety division of 3M and Action On Hearing Loss, coming together to conquer 842 steps of London's BT Tower.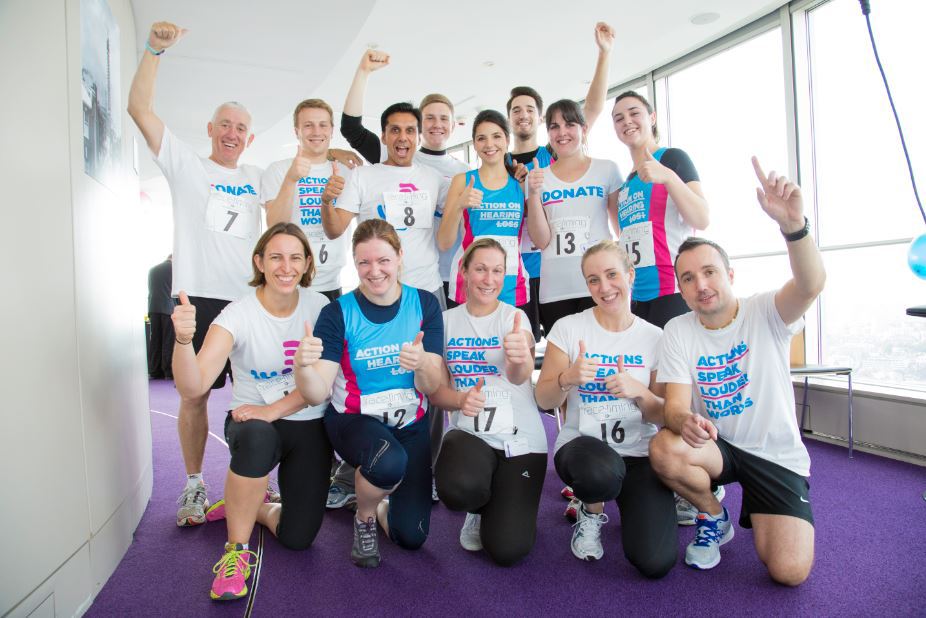 A team of 3M employees, along with 90 others including the first deaf Big Brother winner Sam Evans, took on the towering challenge as part of its long-standing partnership with the UK's largest hearing loss charity.
Hearing loss affects 10 million people in the UK and the two companies share a common goal to ensure everyone values and looks after their hearing.
3M exceeded its target in contributing to the overall £32K, which will go towards the charity's pioneering biomedical research to treat hearing loss, as well as its UK-wide services that provide practical advice and emotional support to the millions of people living with this devastating condition.
The company also donates its E-A-R brand Classic foam Earplug to the charity.
OTHER ARTICLES IN THIS SECTION