Designed for convenience
07 May 2014
Martindale Electric has introduced two new electrical testers: the ET5 and ET4 for AC and DC current, voltage and electrical continuity testing which come with a host of features designed to make electrical testing more convenient.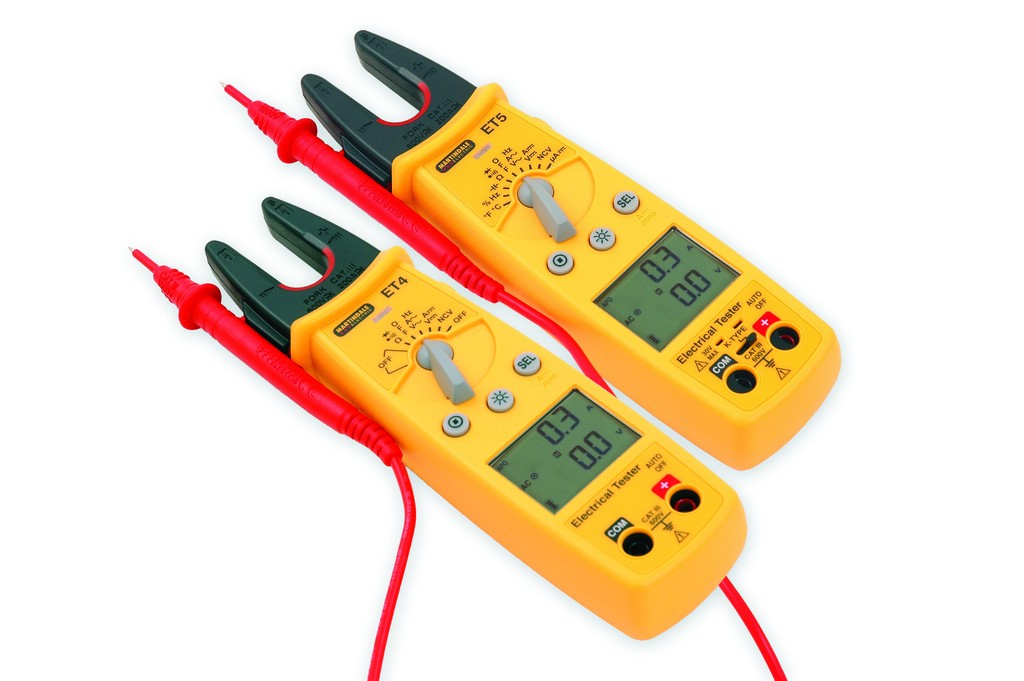 With the ET5 and ET4 there is no need to open the tester's jaws; just push the wire down the fork and the tool does the rest for you, for maximum convenience and ease of use.
The ET5 can also take k-type thermometer probes, making it an all in one tool for most applications.
Differentiating from other products on the market, both the ET5 and ET4 have dual displays and can indicate volts and amps simultaneously, as opposed to some traditional units where you can only display one or the other. The new testers also come with a bright backlight making the screen easier to read, especially in poorly lit areas, and the LED light at the top illuminates the work area.
OTHER ARTICLES IN THIS SECTION