Home
>
Dräger asks 'Does your drug and alcohol policy protect you?'
Dräger asks 'Does your drug and alcohol policy protect you?'
17 December 2013
This year the Dräger DrugTest 5000 is said to have become the first and only drug detection kit which will be used by police forces across the UK, having completed rigorous testing at the Home Office's Centre for Applied Science and Technology (CAST).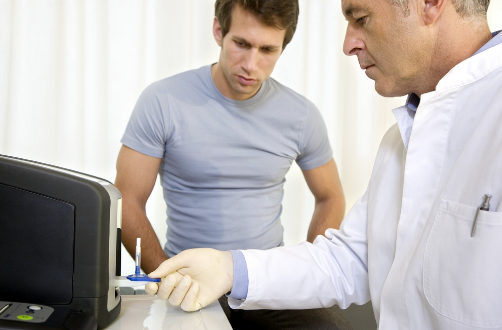 Steve Wilkinson from Draeger Safety UK said: "With drug driving legislation soon to become a reality, the issue of workplace drug and alcohol testing is emerging as a hot topic for employers and many are considering the options available to them.
"Health and Safety legislation means that employers, have a duty of care to their employees and should be concerned about the general health and wellbeing of workers. But as well as covering themselves from a legal point of view, a drug and alcohol policy makes a lot of sense from a commercial perspective. The statistics speak for themselves. Studies from the US show that employees using drugs are less productive, take more time off work and are almost four times as likely to have an accident in the workplace.
"However, before introducing a drug and alcohol testing policy, we would recommend employers consult with their workforce or union to get staff buy-in at all levels. Employees need to understand and support their employers' rationale – equally, they should have the medium to long term benefits and effects of a policy to them as individuals, fully explained. Human Resources and policy makers need to be careful to communicate the type of testing they plan to carry out, what they are testing for and the consequences of a positive test to ensure there are no nasty surprises for staff."
To find out more about Draeger Safety UK visit www.draeger.com
RELATED ARTICLES
No related articles listed
OTHER ARTICLES IN THIS SECTION