Chemical exposure course
19 November 2013
When working with chemicals there is always the potential for someone to be exposed to the substance they are working with. Such exposure may cause serious harm resulting in lost time, costs and the loss of health and safety management targets.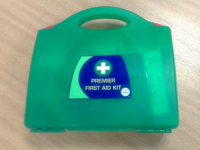 Classical first aid training may mention chemicals, generally in the context of ingestion or burns to the skin, but little is taught about first aid following other chemical exposures.
The First Aid for Chemical Exposures one-day training course, from the National Chemical Emergency Centre (NCEC), aims to provide the knowledge to those working with chemicals to be able to give emergency treatment to someone who has been exposed to a substance - before professional medical attention arrives.
OTHER ARTICLES IN THIS SECTION