Key interlocks
03 September 2013
Total Lockout (Safety) has launched a range of key interlocks for switchgear and machine guarding applications.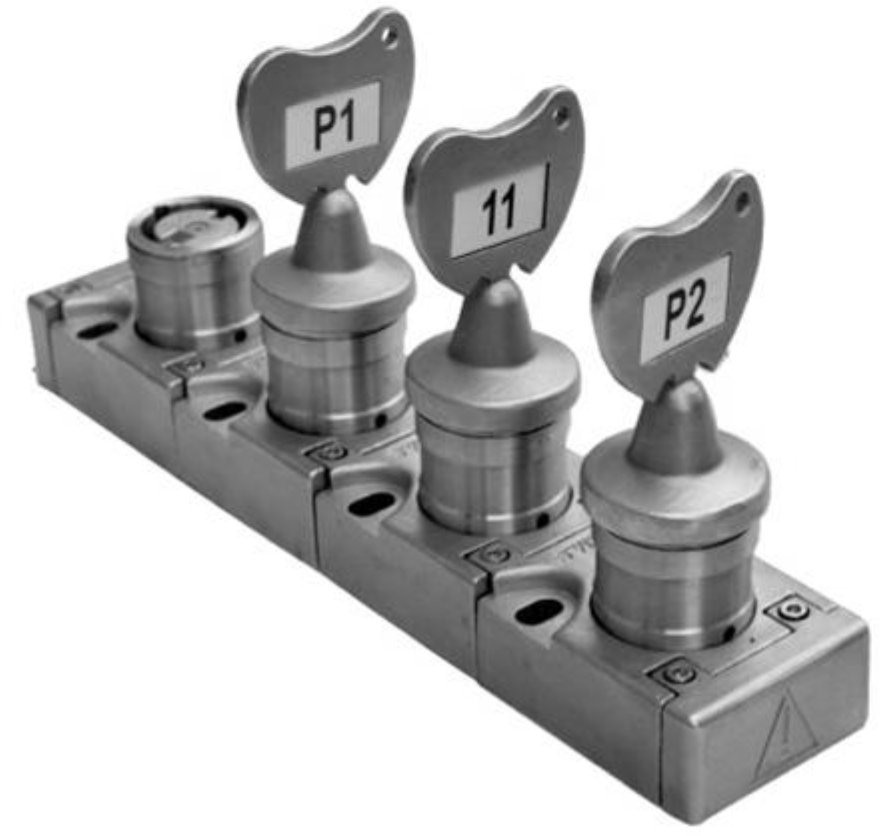 Key interlocks are said to provide a robust, fool-proof method of safe access to electrical switchgear and guarded machinery by ensuring that access guards remain locked until power has been isolated. The action of isolating power releases a key from a control switch when can be used to unlock and open a safety gate.
This range of interlock devices can safe guard multi-worker access and prevent accidental lock-in. The products include key switch interlocks, exchange boxes, timer delay interlocks and door access interlocks.
OTHER ARTICLES IN THIS SECTION