FLTA opens online nominations for Awards for Excellence 2014
16 July 2013
Does your company have an excellent new product or service, or a special individual or team that deserves industry-wide recognition? Then get nominating!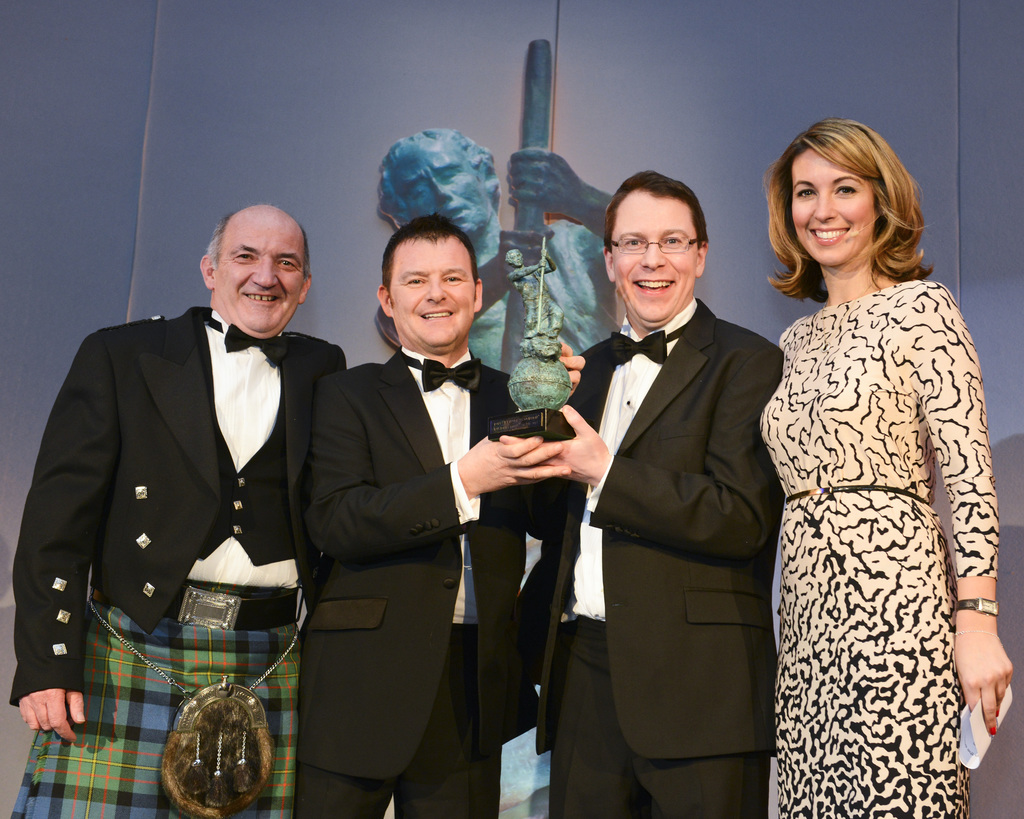 That's the advice of the Fork Lift Truck Association, which is now inviting entries for the FLTA Annual Awards for Excellence 2014.
"In recent years, many of our Awards Finalists have nominated themselves for an Award," says FLTA Chief Executive Peter Harvey. "We strongly encourage this as it ensures that the Awards shortlist recognises all of our industry's great new developments.
"Manufacturers, dealers and end users of fork lift trucks are encouraged to enter in one or more of the four key product and service categories – Ergonomics, Environment, Safety and Innovation. There are also several other awards for which you might like to nominate your company, your colleagues or even your customers.
"Once again we're welcoming entries from end users for the Safe Site Award and from dealers for our latest addition to the Awards line-up: the Customer Focus Award. This important honour recognises that dealer who has gone above and beyond expectations to satisfy a customer's needs."
Winners will be presented with the famous solid bronze Archie statuette – the materials handling industry's highest accolade – at a ceremony to be held at the Hilton Birmingham Metropole on Saturday 1st February 2014.
"But it's not all about winning," says Peter. "No matter how great a product or service, getting it noticed in a crowded marketplace is what really matters. In our industry, nothing does this as effectively – and over such a sustained period of time – than featuring it in the Awards for Excellence "Pick of the Year" shortlist.
To be eligible for the Awards, your new product or service must have been available for purchase in the UK from 1st October 2012 to 30th September 2013, or the product must have been fitted to equipment that is available to purchase in the UK. Further guidance is available on the FLTA website.
"The Awards are a great leveller," says Peter. "It's not about how big you are or how much money you make – it's about how good your product, service, or conduct is. On more than one occasion, we've seen small, young companies, such as Palletcap, RAVAS and BMB Weatherproof Canopies, going head-to-head with established industry-leaders and win!"
Entering is free and takes just minutes. In recent years, the FLTA has consulted far and wide to streamline the nominations process. All entries can be completed online now, allowing quick and easy attachment of supporting documentation such as images, sales brochures and videos.
Peter adds: "Just take a look at the website and you'll see that there's very little to it."
Importantly, there is no limit on the number of entries allowed, so get entering today. But be quick – you only have until 30th September 2013 to make your nominations.
The FLTA is now accepting entries for the following categories:
Ergonomics
Environment
Safety
Innovation
Customer Focus Award (dealers)
Safe Site Award (fork lift truck users)
Services to the Fork Lift Truck Industry
For more information about the FLTA and its activities, visit www.fork-truck.org.uk, emailmail@fork-truck.org.uk or call the FLTA office on 01635 277577.
OTHER ARTICLES IN THIS SECTION