Air kits
18 July 2013
Martindale's MagAir Kits from Centurion are an 'off the shelf', all-in-one box respiratory protection system.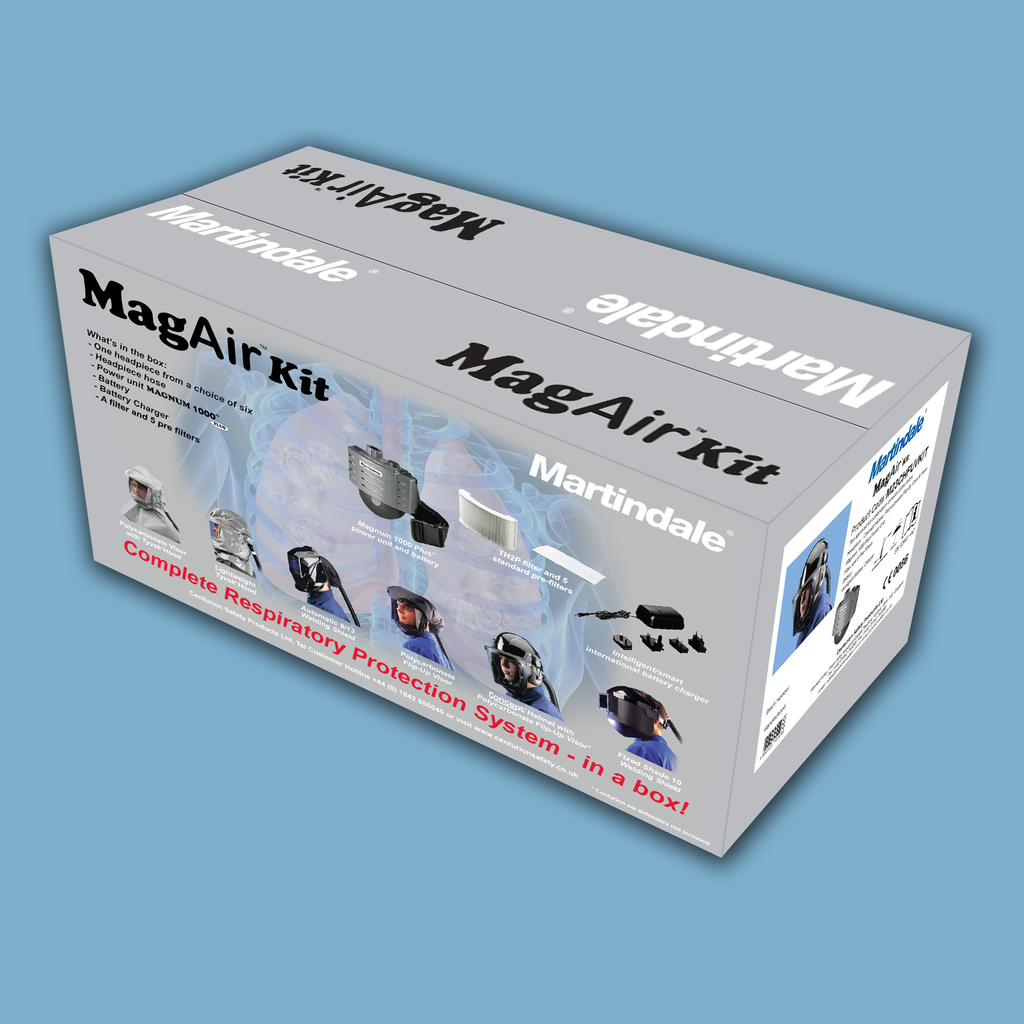 As there is no requirement for a face fit test, the kits are readily available when required. Robust and long lasting, they are a cost effective solution to respiratory protection needs.
The box contains a headpiece from a choice of six from the Martindale range, a headpiece hose, Magnum 1000 Plus power unit, battery, intelligent battery charger and a filter with 5 pre-filters.
The choice of headpieces are: Concept helmet with Polycarbonate flip-up visor, Polycarbonate flip-up visor, Polycarbonate visor with Tyvek hood, a lightweight Tyvek hood, a fixed shade flip-front welding shield (shade 10) and an automatic welding shield (shade 9/13) with user adjustable external grinding controls.
OTHER ARTICLES IN THIS SECTION