LOLER tag inspection system
12 July 2013
To reduce the number of vehicle accidents in the workplace, companies operating lifting equipment - including forklifts - must comply with the Lifting Operations and Lifting Equipment Regulations 1998 (LOLER). Failure to do so can result in a fine by the HSE.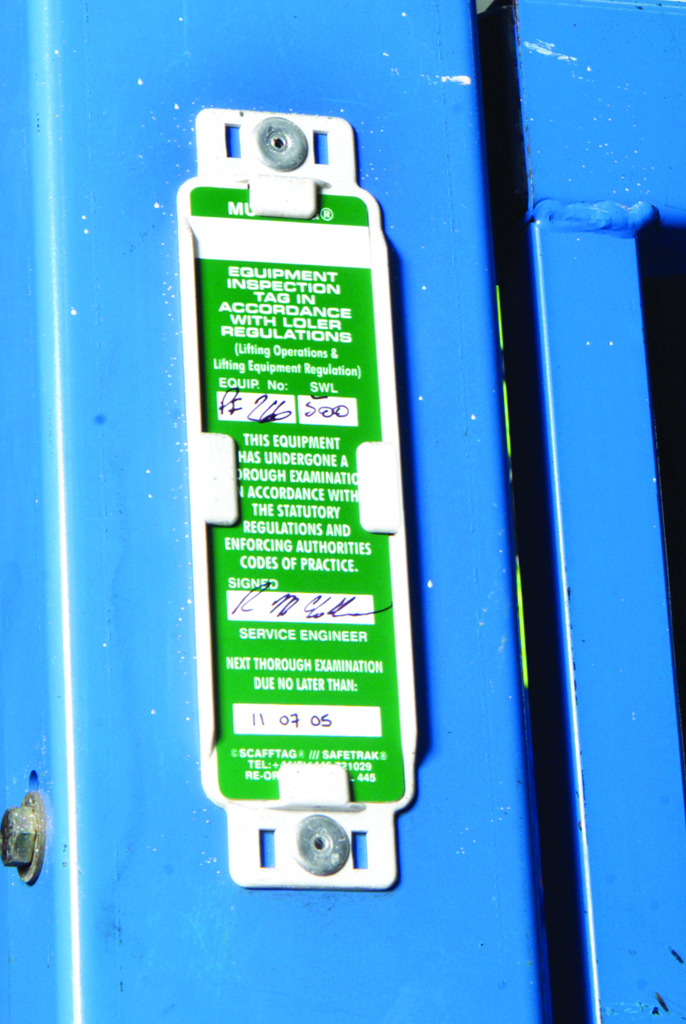 LOLER regulations require daily and weekly checks of equipment and a thorough examination.
Companies can keep track of the maintenance status of lifting equipment by using Scafftag's LOLER Tag inspection system.
LOLER Tag inserts provide a space for the equipment number, safe working load, a signature box and next inspection date. They need to be completed and inserted into the holder to indicate the equipment is fit for use. If any checks fail the insert should be removed from the holder to display 'Do Not Use' and the operator should notify the supervisor.
OTHER ARTICLES IN THIS SECTION