ARTICLE
Design award
15 July 2013
The Peltor X Ear Defenders Series from diversified technology company 3M has been awarded a red dot prize for excellence in product design.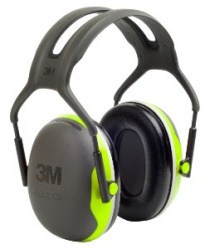 Judged by a panel of 37 experts, the award was presented to 3M at the red dot gala ceremony at the Aalto Theater, Essen, Germany, on Monday 1 July.
Created in collaboration with customers, the Peltor X Ear Defenders Range consists of five different models offering increasing levels of protection. Each model is available as a headband or helmet-mounted version giving ten products in total, all of which are colour-coded to provide easy recognition between levels.
OTHER ARTICLES IN THIS SECTION