Online eyecare voucher scheme
18 July 2013
New from Specsavers Corporate Eyecare is eVouchers, an online eye care voucher system which the company says will transform the way eyecare is purchased, allocated and managed.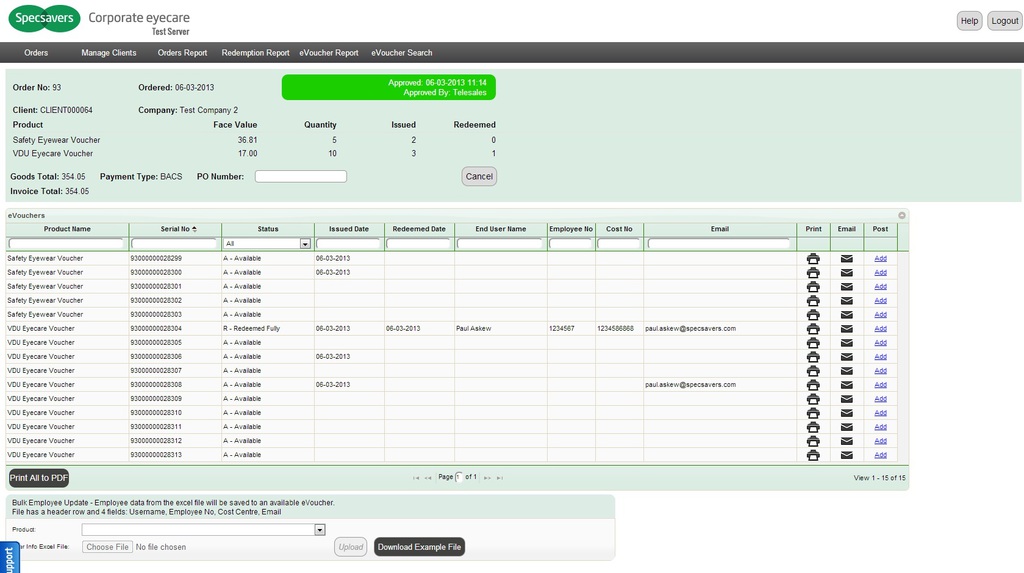 It is now possible to place orders, allocate vouchers and review real-time redemption reports online, for all vouchers including VDU, driver eyecare and safety eyewear. The entire process can be completely paperless if employers wish: allocated vouchers can be emailed directly to the employee, who can redeem their voucher at any Specsavers store to obtain their eyecare entitlement. Employees can even use their smartphone to do so.
There is no extra cost for the eVouchers or the supporting management system but there are expected to be savings for employers in terms of time, cost and efficiency. The system is user-friendly, flexible and offers the ability to track redemption of vouchers and log employees' requirements and the date of their next scheduled examination.
OTHER ARTICLES IN THIS SECTION