Cederroth Eye Wash: Proven to be more effective than 0.9% saline solution
03 June 2013
Cederroth Eye Wash has been designed to provide effective and functional treatment for eye injuries.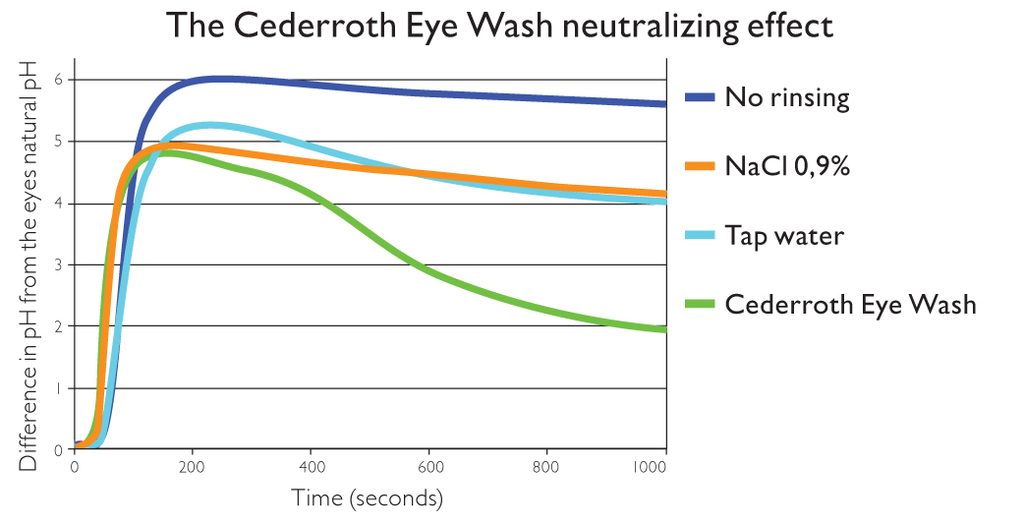 Cederroth Eye Wash has a neutralising effect against both alkaline and acid splashes to the eye, however the majority of corrosive eye injuries come from alkaline substances and pose the greatest risk to the eye.
Alkaline substances penetrate further into the eye than acid substances and are therefore most likely to permanently injure the eye. Cederroth Eye Wash works by lowering the pH value within the eye and is more effective at achieving this compared to tap water or 0.9% saline solution.
The quick twist opening allows for treatment to begin instantly which is vital as the most damage to the eye will occur in the first few seconds of injury.
The integrated eye cup allows for efficient rinsing of the eye by preventing the eye from closing during rinsing, directing the liquid flow towards the eye and controls the flow of the eye wash to provide 1 ½ minutes of continuous rinsing.
Cederroth Eye Wash also comes with a substantial 4 ½ year shelf life.
OTHER ARTICLES IN THIS SECTION