ARTICLE
Stop 'n' go safety glove range on show
09 October 2019
PK Safety will exhibit its Stop 'N' Go safety glove range at this year's Safety & Health Expo.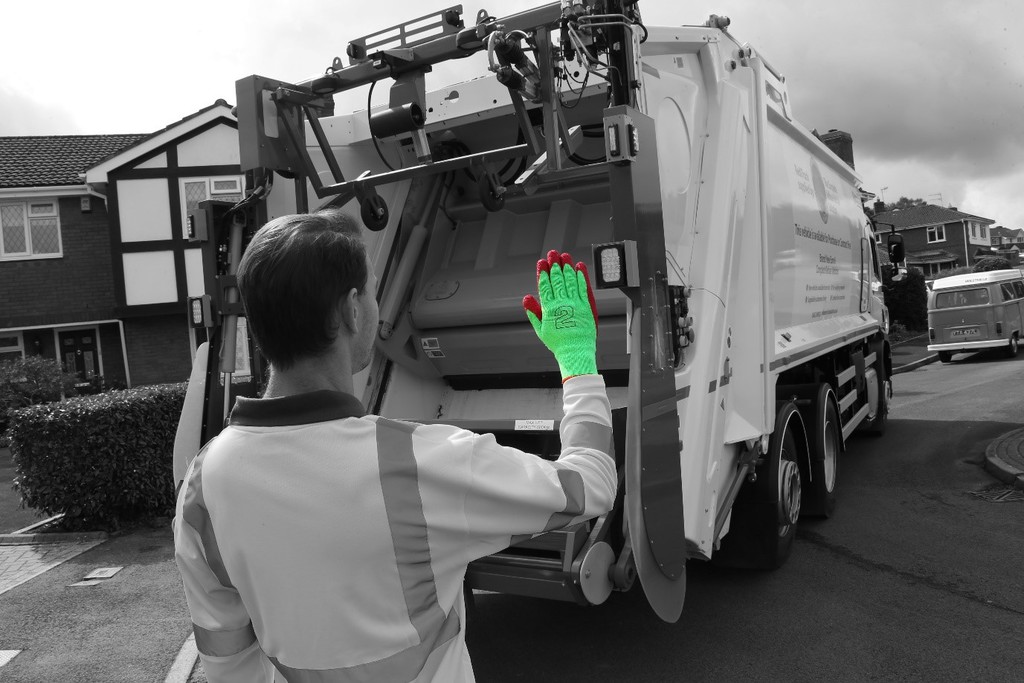 Last year, PK Safety set themselves a goal to dramatically reduce reversing incidents and accidents in the waste collection and transfer sectors with the launch of its Stop'N'Go safety gloves.
The gloves have been designed for use by banksmen and reversing assistants, coloured red and green on the palm and back of the hand to respectively align with the hand signals suggested by the HSE for communicating with reversing vehicles.
The range has been designed with the collaboration of SUEZ R&R and has been created with the aim of providing a simple and convenient solution to improving reversing operations both on-site and whilst undertaking collection rounds.
Managing director of PK Safety Roy Wells explains: "It's such a simple idea, we can't believe it hasn't been done before. We've had fantastic feedback from everyone we've presented the Stop 'N' Go concept to. There is nothing to install, nothing to hold and nothing you need to be trained on which makes it the convenient switch from your current safety gloves. No stress, no mess. We've kept it nice and simple, how safety should be."
Safety & Health Expo will provide visitors with an opportunity to meet some of the PK Safety team, discuss any PPE or Workwear requirements, and see the Stop 'N' Go range first hand. Stand SH2416.
For more information on PK Safety and their range of products and services please visit: pksafetyuk.com.
OTHER ARTICLES IN THIS SECTION