ARTICLE
Blackline Safety launches 'push-to-talk' feature
13 February 2019
World's first combined gas detector and walkie-talkie replaces both 'beep-and- flash' gas monitors and hand-held radios with one connected device. Now available in Europe, G7c's new push-to-talk feature enables users to communicate instantly with team members from anywhere in the world with a push of the red latch.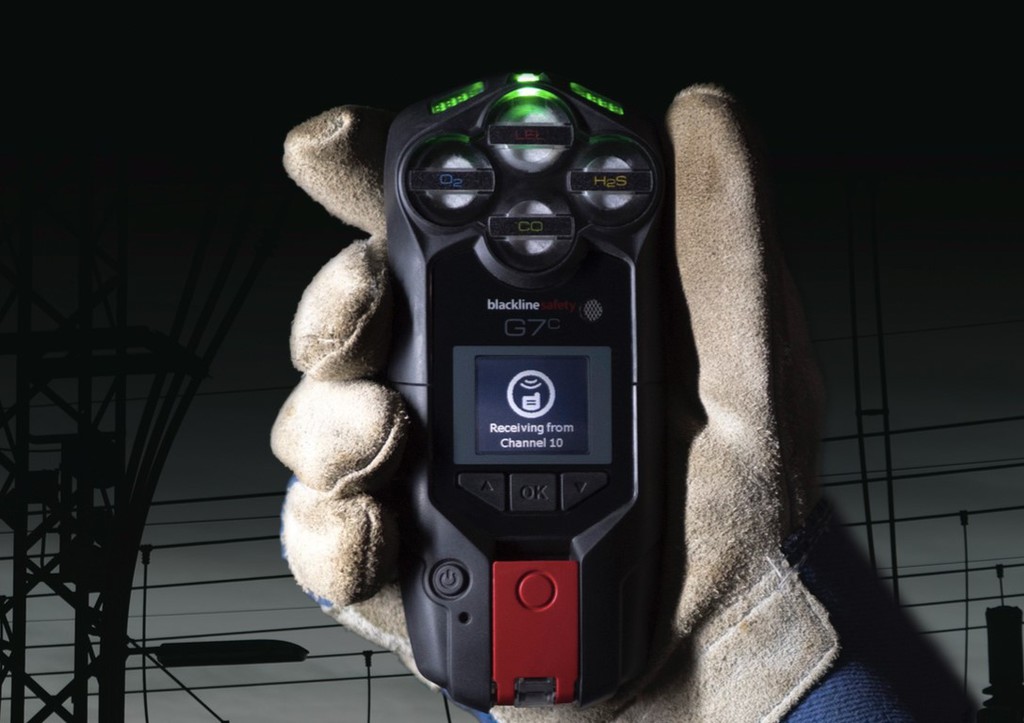 With the addition of push-to-talk, G7c turns three devices into one. Not only is it a world-leading gas detector and lone worker safety monitor, it now functions as a walkie-talkie too.Taking advantage of integrated 3G connectivity with network coverage in over 100 countries, employees in one location can seamlessly speak to other teams on site, across the country and even internationally.
Rather than the usual 16 or 32 channels offered by many conventional two-way radios, G7c push-to-talk delivers 100 channels for communication between teams, across facilities - all without need for Wi-Fi or other costly infrastructure.
"After listening to dozens of customers in energy, telecom, utilities and aerospace sectors, we are the first to bring to market the tool that industry is asking for - a gas detector with built-in walkie-talkie," said Sean Stinson, VP Sales & Product Management at Blackline Safety. "This is a significant accomplishment that took our in-house engineering team over 12 months to create and launch. The result is the world's most versatile connected gas detector that enables efficient employee communications, converging two devices into one while saving the added expense of a two-way radio."

Just over a year ago, Blackline shipped the world's first cellular-connected gas detector with field-replaceable gas sensor cartridges. Push-to-talk communication is the latest addition to Blackline's G7 platform that uses integrated cellular communications, connecting employees to the Blackline Safety Network and a live safety monitoring team. Whether it's a gas leak, injury or health event, G7c automatically notifies monitoring personnel, triggering a real-time emergency response directly to the employee's location. With push-to-talk, Blackline has expanded its G7 programme in a new direction that significantly improves employee efficiency and productivity.
Push-to-talk integrates seamlessly with gas detection and real-time safety options

Combination gas detector, lone worker monitor and walkie-talkie

Affordable - more employees can use radio functionality

Connect instantly with colleagues in over 100 countries

Up to 100 channels for manageable communications

All-call channel for emergency broadcasts to everyone in the network

Connect with up to 250 people on a single channel

Configure channel usage to accommodate teams, sites, regions and locations

No radio licensing and no range limit.
Push-to-talk is now available as part of Blackline's G7 Insight gas detector programme. Blackline connected safety solutions are highly configurable and support businesses as their needs evolve over time. G7 Insight replaces conventional 'beep-and-flash' detectors with a connected solution that automates gas detection compliance and reporting. With a compliance dashboard and Blackline Analytics, you can quickly see every aspect of your gas detection programme in order to maximise quality and control.

Download the G7 Brochure here, visit www.blacklinesafety.comand follow Blackline Safety Europe on LinkedIn, Twitter and Facebook for more information and updates.

YouTube product video:https://www.youtube.com/channel/UCNilAwN5e57Uc0eWnoYq_5Q
YouTube CEMEX Case Study: https://www.youtube.com/watch?v=6v4GJ02Uff0
OTHER ARTICLES IN THIS SECTION