'Smart' colour-coded glove system
03 December 2018
The I-CON glove system from hand protection specialists Globus Group delivers a simple yet highly effective way to help eliminate cross-contamination hazards, whilst maximising hygiene standards.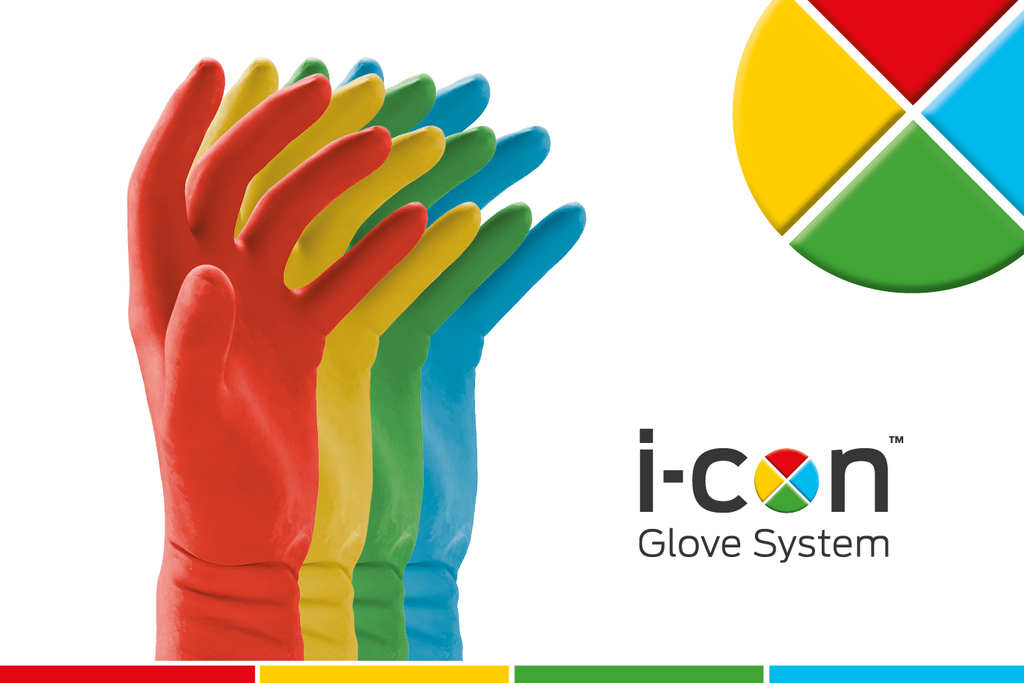 The colour-coding used by the I-CON glove system follows the guidelines used by the British Institute of Cleaning Science (BICSc) for the four designated aspects of cleaning and hygiene:
- Red for sanitary appliances and washroom areas
- Yellow for clinical, treatment and isolation areas
- Green for general food and drink areas
- Blue for general areas excluding washrooms and clinical areas
By reflecting the BICSs colour scheme, workers and managers can quickly and easily ensure that the right gloves are being used in the right environments to prevent bacterial transfer.
And unlike commonly used gloves made from vinyl or latex that do not necessarily meet the required levels of performance required under EN legislation, all gloves within the I-CON system are manufactured exclusively from nitrile.
This means workers' hands are protected against the most common chemicals and substances found in contract cleaning in addition to preventing contact contamination from bacteria, viruses, pathogens, and vaccines that may be encountered.
There are eight I-CON system nitrile gloves – four single-use, four re-usable – with every glove CAT III certified in accordance with the EN374-1 chemical resistance standard. They are also Food Safe approved.
OTHER ARTICLES IN THIS SECTION