ARTICLE
Identify live wiring with ease
28 August 2019
Now available from Martindale Electric is the latest NC Series of Non-Contact Testers that identify live wiring and detect magnetic fields in a range of applications.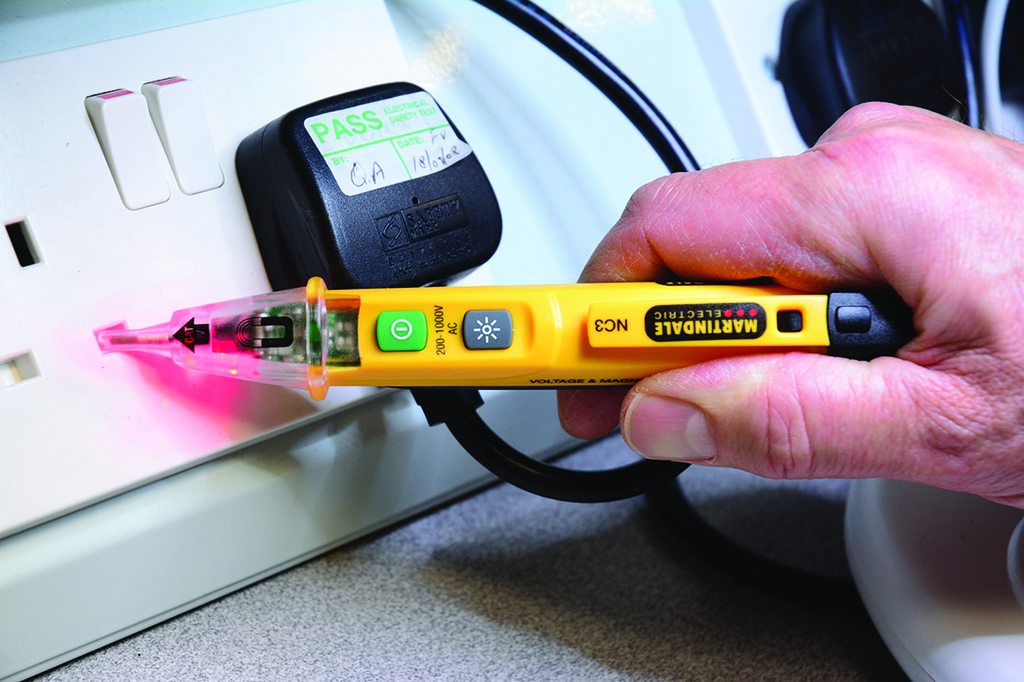 Both NC2 Non-contact Voltage Detector and NC4 Dual Sensitivity Non-contact voltage detector make it simple to detect the presence of AC voltages in cabling, sockets and connectors. The sensitivity of the NC2 has been optimised for 230V single and 3 phase systems making it ideal for identifying and tracing live mains cables in trunking and connectors. The NC4 features two sensitivity ranges which can be set according to the application and is suitable for both mains and lower voltage systems down to 12V.
The pen-shaped design with clip is ideal for carrying in a pocket or tool belt so that the tester is always to hand for electricians or maintenance staff working at height or in difficult to access locations.
OTHER ARTICLES IN THIS SECTION