Fire-proof lithium-ion battery box
05 December 2019
A fire-proof case for the safe storage and transport of lithium-ion batteries has been added to Chemstore's lithium-ion battery storage range.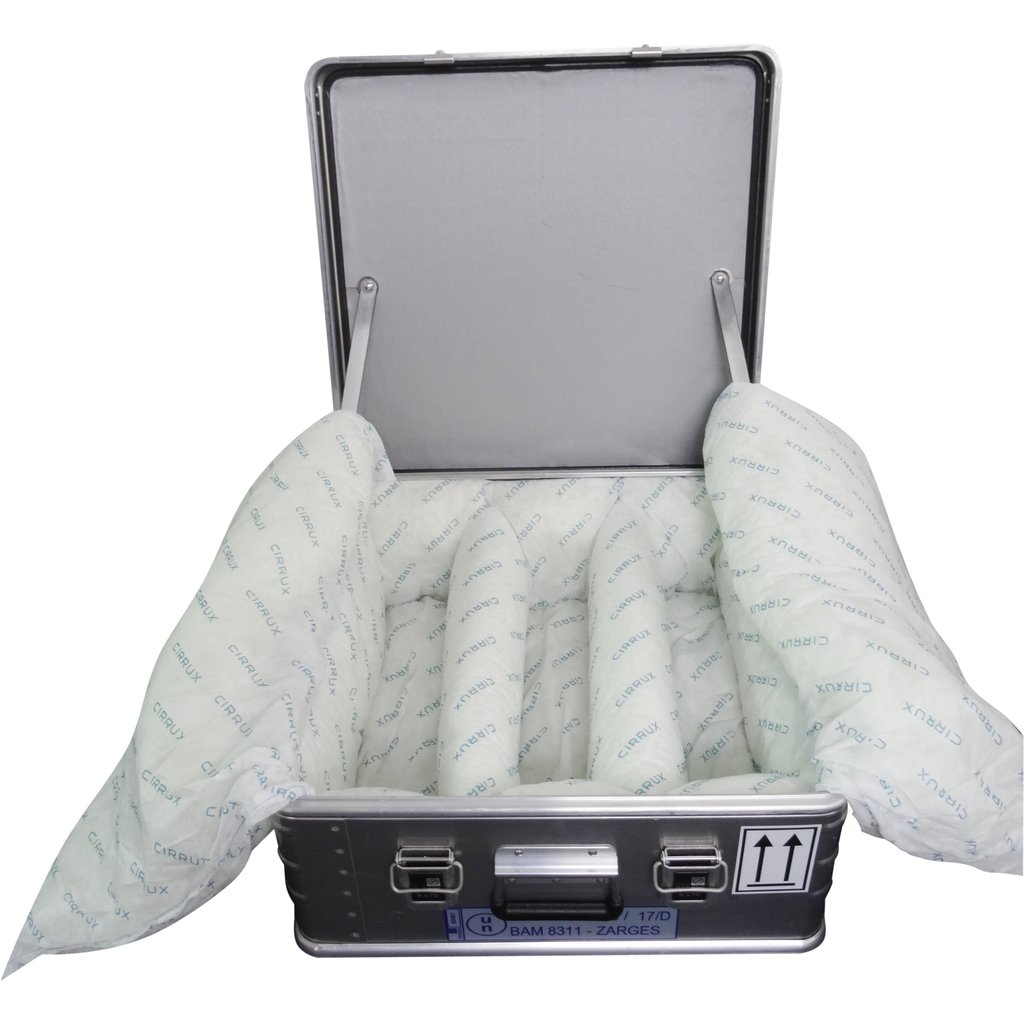 The Zarges K470 battery box is a high quality aluminium container which is suitable for up to three lithium-ion batteries of 814Wh. The box is equipped with fireproof padding and absorbent material and has been successfully fire tested to ensure flame does not spread to adjacent batteries.
The box was originally designed for transporting damaged lithium-ion batteries and is tested and approved as hazardous goods packaging in accordance with UN requirements; therefore it can be transported on public roads.
The Zarges K470 joins Chemstore's outdoor storage option for lithium-ion batteries (the Electrovault) and an indoor storage option (the ION-LINE).
Chemstore managing director, Mike Brodie comments: "Lithium-ion battery storage is a complex area with best practice guidance still evolving and misinformation unfortunately quite commonplace. Chemstore Engineering has fast become one of the leading product specialists in this area so we are delighted to further broaden our lithium-ion battery storage range with the addition of the Zarges battery box."
To contact Chemstore Engineering, call 020 8704 1807 or email: sales@chemstore.co.uk to find out more about its range of lithium-ion battery storage products.
For more information, visit www.chemstore.co.uk
OTHER ARTICLES IN THIS SECTION