ARTICLE
Biodegradable nitrile glove
15 March 2019
Globus Group has enhanced its single-use disposable gloves range with the introduction of the SHOWA 6110PF biodegradable nitrile glove.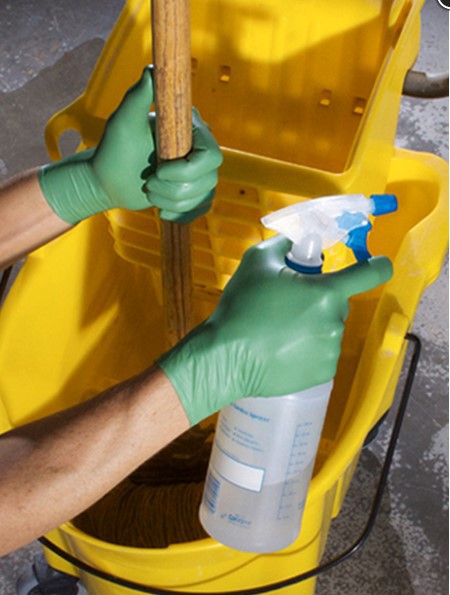 Using SHOWA'S Eco Best Technology (EBT), the 6110PF provides the same physical properties as traditional nitrile gloves: durability, texture, fit, performance and shelf life, but with one added dimension.
After being used, the addition of EBT, which contains an organic additive, during the manufacturing process, makes the gloves attractive to microbial activity when disposed of in landfills. As a result microorganisms consume, metabolise and break down EBT materials into three natural compounds: organic soil, methane and carbon dioxide.
Sutable for use in non-hazardous contamination environments, the EU Food Safe approved 6110PF will biodegrade fully within 5 years.
Globus product development manager for hand protection, Gregory Tessier, says: "Environmental considerations are playing an increasingly important part of the day-to-day operations of organisations globally and the introduction of the SHOWA 6110PF is part of our growing solution to this. It enjoys the same performance benefits of traditional nitrile, including shelf life, but the addition of EBT is a breakthrough for businesses wanting to reflect their positive environmental approach.
To find out more about the new SHOWA 6110PF, visit: https://info.showagloves.com/biodegradable-nitrile-glove.
OTHER ARTICLES IN THIS SECTION