Arco's gloves make the grade
17 July 2018
ARCO HELPS ensure workers are protected with new cut protection safety glove range.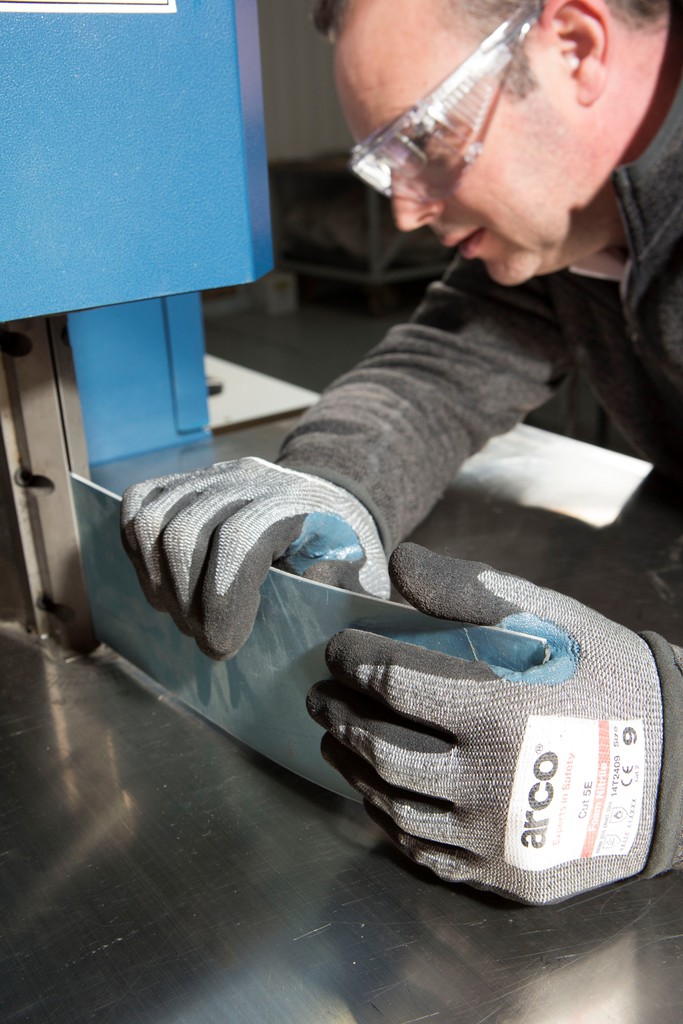 Arco has launched its new range of cut protection safety gloves, providing workers with its most comprehensive hand protection range to date, meeting the revised EN 388:2016 standard whilst educating employers about the changes to cut level testing.
Hand injuries continue to be the leading cause of workplace injury and these could be prevented through workers wearing the right gloves for the job, with proven protection that is compliant to safety standards.
Arco's high cut protection range, Cut 5E has been re-designed to clearly highlight the level of safety it provides on the back of the gloves, in-order to increase understanding about the protection levels which is a key requirement in the revised standard.
There are 11 products in the range that has been revamped to become more lightweight, comfortable and durable, whilst still achieving high cut protection levels in line with the new protocols of EN 388:2016. By 21st April 2019, all safety gloves must be compliant to this standard.
OTHER ARTICLES IN THIS SECTION