ARTICLE
Arco gets X Factor hopefuls to the top of the O2
25 November 2016
Arco, a leading UK safety company based in Hull and the Official Safety Equipment Partner of The O2 and Up at The O2, assisted X Factor finalists, Five After Midnight, safely to the summit of the iconic London venue.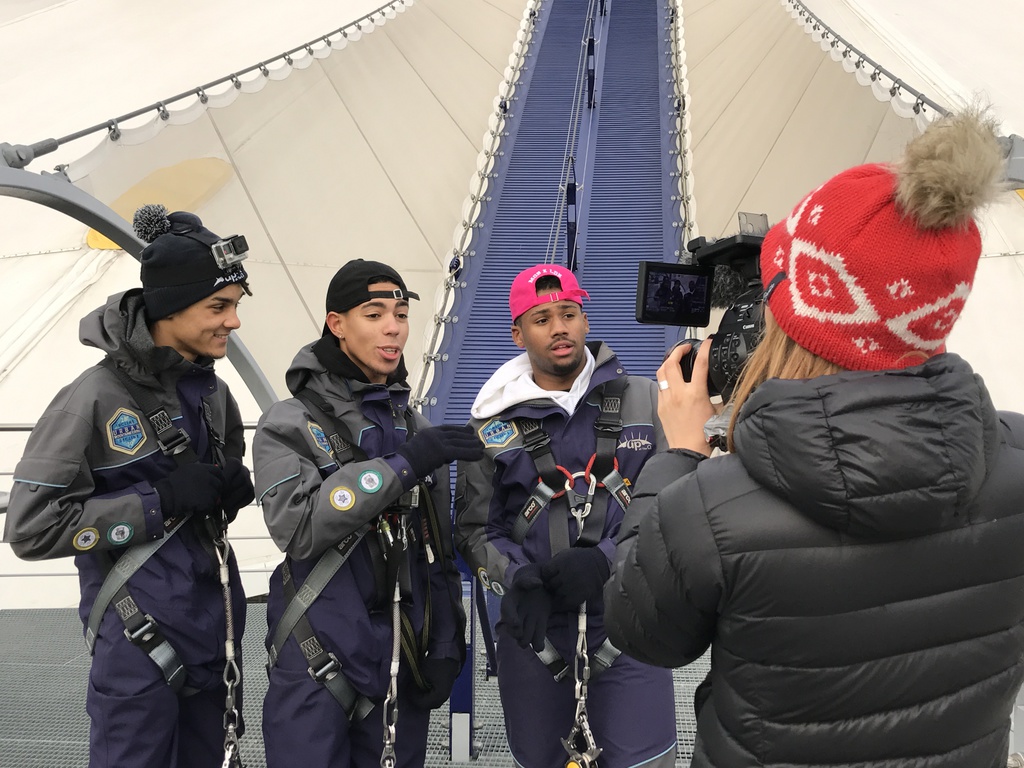 The three-piece group took time out of their busy schedule ahead of this weekends' 'Louis Loves' performances and worked their way to the top of The O2. Their climb will air on ITV2 after the results show on Sunday (27th).
The BBC's The Sunday Politics show was also filmed at the summit of The O2 this week. The episode will review Sadiq Khan's first year as Mayor, along with an expert guest who will discuss the pollution in London and how Sadiq's premiership has affected the city's atmosphere. The episode will air on Sunday (27th) at 11am.
Last week, The O2 welcomed Association of Tennis Professionals (ATP) Russian newcomer Daniil Medvedev, who accomplished the climb whilst on his visit to the Barclays ATP World Tour Finals. The 20-year-old has also been named Tecnifibre Young Gun on the Road 2016. Watch Daniil master the climb here.
Arco provides all visitors with bespoke designed equipment to keep them safe and comfortable on the climb. The one piece all-weather climb suit has convenient snag-proof, windproof and waterproof protection features. Arco also provides O2 visitors with safety harnesses, along with high grip climb boots ensuring all climbers are in safe hands.
For more information about Arco and its Official O2 partnership, visit www.arco.co.uk/theo2.
OTHER ARTICLES IN THIS SECTION