Gas inspector training
06 February 2018
ESAB has published its schedule of Gas Inspectors Training Courses for 2018. These will be held at ESAB's facilities in Waltham Cross and Chorley, and there are courses for both certification and re-certification.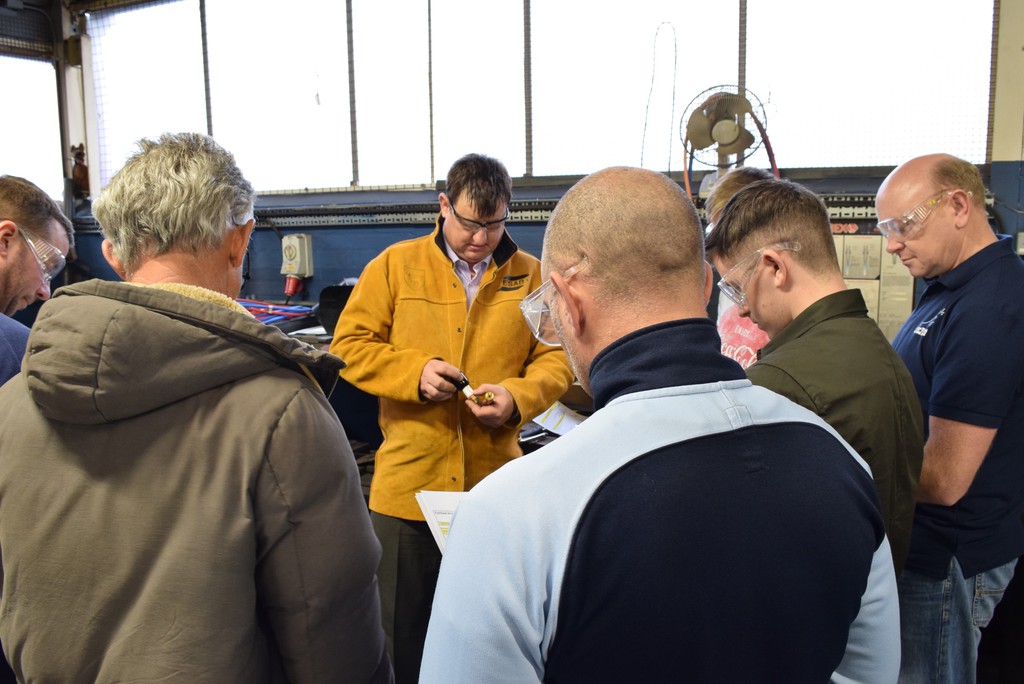 Following satisfactory completion of the course examination, successful candidates are presented with a City & Guilds Certificate, indicating that they are qualified to conduct full safety checks on individual oxy-fuel gas welding systems. ESAB's courses are said to be the only ones in the UK at which attendees can gain an internationally recognised City & Guilds qualification.
Certification courses run over two days, with classroom sessions, participative exercises and hands-on training. Not only does the course cover the safety of the oxy-fuel welding equipment, but it also provides instruction on relevant health and safety legislation and risk assessments of welding stations. One-day re-certification courses are available for inspectors who already have C&G certification.
Each candidate on the certification course receives a detailed manual containing step-by-step processes for inspecting and testing regulators, hoses, safety devices and blowpipes. In addition, candidates received a comprehensive toolkit for carrying out inspections and tests.
The Gas Inspectors Certification course is designed to meet the needs of safety officers, maintenance staff, supervisors, technical college and school lecturers, and anyone else who has responsibility for the safety of oxy-fuel welding and cutting equipment.
Certification courses cost £525 + VAT, which include tuition, course material, inspection and test manual, toolkit, accommodation and meals; re-certification courses cost £240 + VAT.
2018 certification courses are scheduled as follows: Chorley – 25/26 April, 19/20 September, 14/15 November. Waltham Cross – 16/17 May, 3/4 October, 21/22 November.
2018 re-certification courses are scheduled as follows: Waltham Cross – 14 March, 15 May, 19 June, 2 October, 6 November, 20 November. Chorley – 24 April, 22 June, 18 September, 13 November. Glasgow – 5 December.
For more information visit www.esab.co.uk and look in the Education section of the website.
OTHER ARTICLES IN THIS SECTION