ARTICLE
Permit control station
12 December 2017
Master Lock has launched a new safety solution: The Permit Control Station. Designed to allow users to organise their lockout equipment and display procedure paperwork in a single location, the new S3500 Series provides a more efficient work environment for maintenance staff.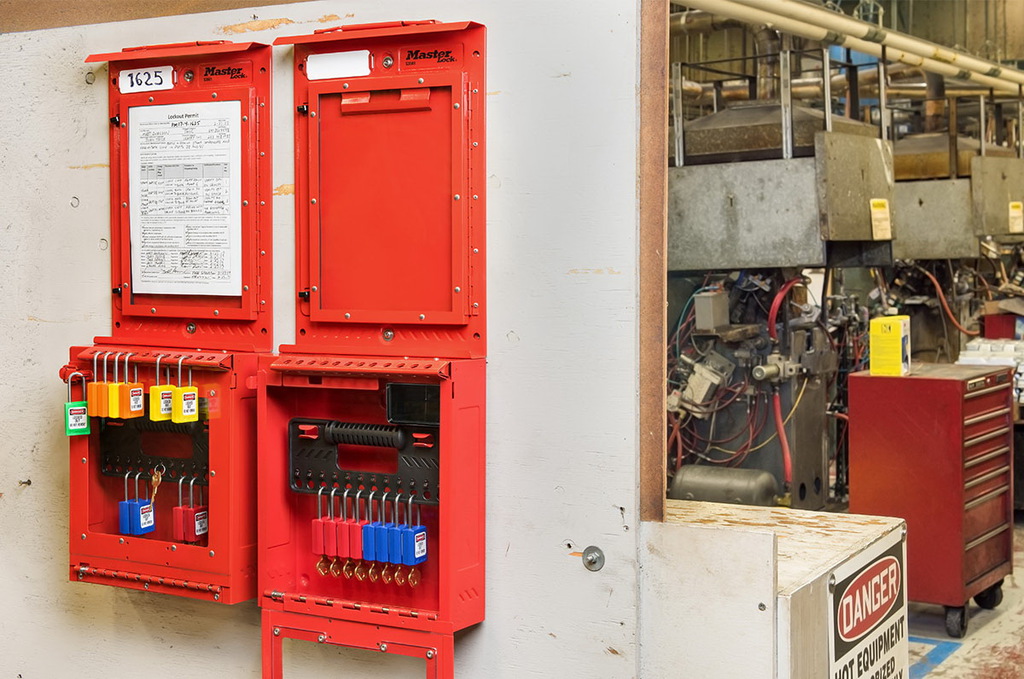 The S3500 series provides the function of three products into one device: S3501 Display Case presents and protects work permits and other procedure documents; S3502 Group Lock Box stores equipment locks and isolates equipment keys when group lockout procedures are underway; and the storage box stores equipment locks.
The full Permit Station (S3500) offers everything you need during a lockout – the equipment and reference documentation – in the location where the work is being done, minimising movement of equipment and personnel throughout the facility.
In centralised control room applications, the S3500 Series can be configured as a lock box only (S3502) or as a full station (S3500). The lock caddy provided within the lock box eases the transport of equipment locks from the control room to the point of application.
OTHER ARTICLES IN THIS SECTION