Tough safety shoe
01 November 2017
uvex, together with safety footwear specialist HECKEL, has introduced its high-performance and durable new MACSOLEX MX 300 GT GORE-TEX safety boot.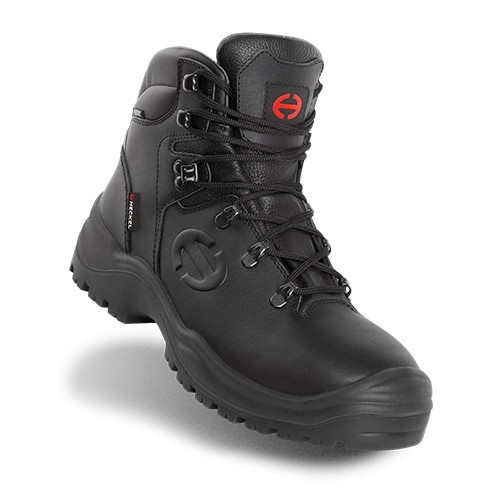 The result of a 10-year partnership between HECKEL and GORE-TEX, famous for its 100% waterproof, yet breathable, products in the sports, leisure, and safety sectors, the MACSOLEX MX 300 GT boot boasts a flexible and comfortable PU/rubber sole, giving maximum resistance to oils, hydrocarbons, chemical products and heat up to 300°C. The grooves to the rear of the sole give optimal grip as soon as the heel contacts the ground, ensuring impressive shock absorption.
The MACSOLEX MX 300 GT GORE-TEX boot is part of HECKEL'S new MACSOLEX range of safety footwear. GORE-TEX footwear in the MACSOLEX range has been subject to the strictest GORE quality tests in the market, from the production of the prototype, through to the finished product.
The lightweight toe caps on the MX 300 GT boot protect the user from falling objects with up to 200J force and compression forces of up to 15,000 N. The anti-magnetic caps adapt to all morphologies, and conducts less heat and cold. The non-metallic, anti-puncture sole provides the wearer with flexibility whilst protecting the entire surface of the foot.
For added comfort, the boots are also equipped with a moisture-wicking and rapid-drying insole.The sporty design and classic look, with the HECKEL logo embossed on each pair, make each model stylish and unique.
OTHER ARTICLES IN THIS SECTION