ARTICLE
Offroad safety footwear
01 November 2017
Complete protection is the maxim for the new Suxxeed Offroad safety footwear from shoe specialist HECKEL, part of the uvex safety group.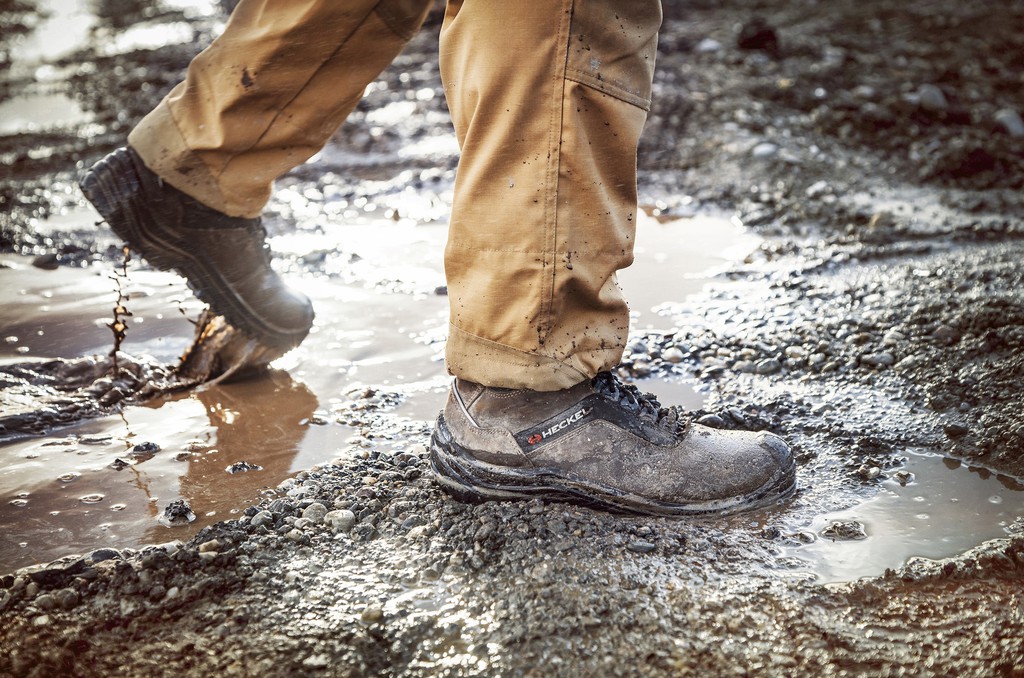 The range includes a versatile, lightweight anti-magnetic boot and shoe. Aimed specifically at professionals in building, construction, general industry, energy, logistics, maintenance, utilities and work in damp environments, the Suxxeed Offroad range features a double density, non-slip PU sole, recognised for its shock absorption and resistance to oils, hydrocarbons, and chemical products.
The grooves at the rear of the sole also ensure great grip when the heel first makes contact with the ground, while the EVA foam insert in the heel improves shock absorption even further.
Clever safety reflectors on the Suxxeed Offroad ensure the wearer remains completely visible in low light conditions, while the extremely lightweight toe caps protect from falling objects with up to 200J force and compression forces of up to 15,000N.
The non-metallic, puncture resistant midsole provides the wearer with flexibility, whilst protecting the entire surface of the foot. The reduced number of seams at the front of the foot limits the number of pressure points when the shoes flex, and advances resistance to penetration by liquids.
Long-term wearer comfort is provided by a breathable lining of 3D mesh, plus absorbent and moisture-wicking insoles.
OTHER ARTICLES IN THIS SECTION