Safer storage of hazardous materials
18 September 2017
Visitors to Stand H20 at Health & Safety North can see the Safety Unlimited product portfolio which focuses on the storage, handling and containment of hazardous materials and flammable liquids across all sectors.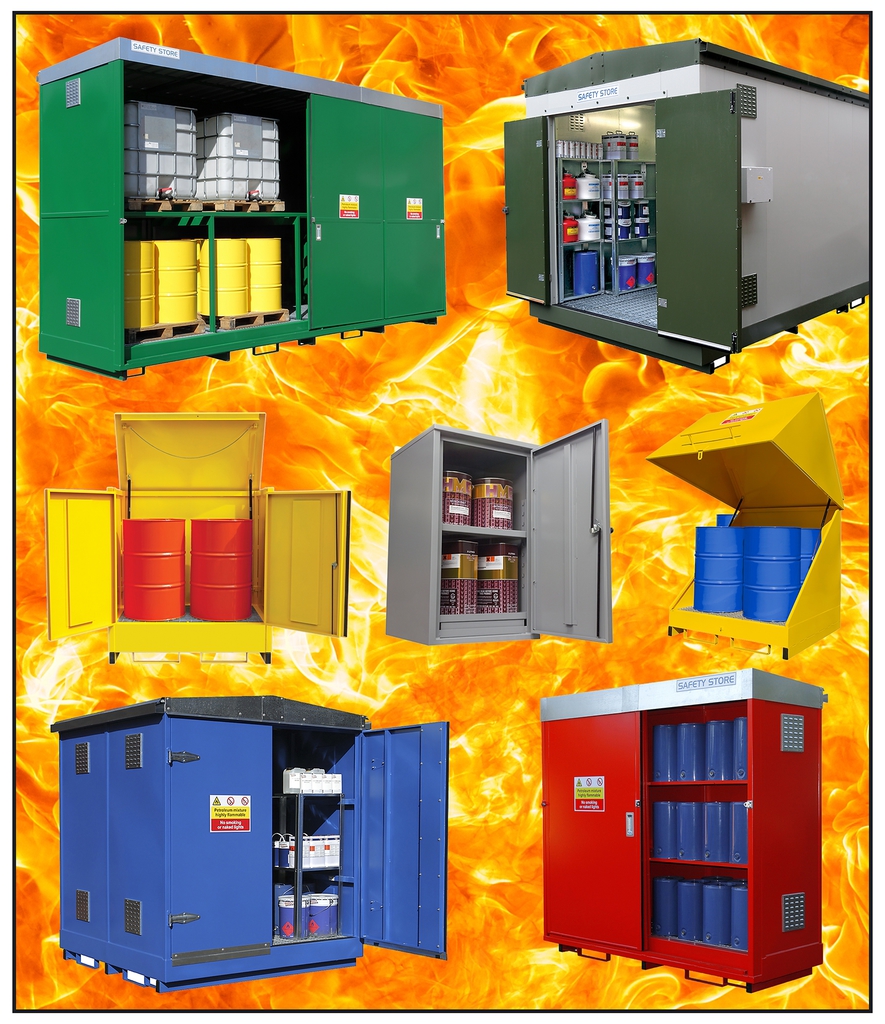 The company has a proud pedigree of over 40 years' experience of manufacturing at their own Essex facility for guaranteed quality products to suit every possible requirement. Project design is central to its commitment to provide a quality product. Therefore, the company works closely with its customers not only to meet but to exceed their expectations.
The comprehensive core product groups are as follows; Bulk Storage of Drums and IBCs; Safety Storage Cabinets; Secondary Containment; Gas Cylinder Storage; Drum Handling; Waste Skips & Bins; Bunded Storage Tanks; Safety Cans and Spill Control.
Safety Unlimited says: "Every product and service is fully guaranteed. Also of note the bespoke service we offer allows our customers to choose the exact design to fulfill their specific requirements. As with the standard products we offer a comprehensive free site survey without cost or obligation to ensure total compliance and peace of mind."
Naturally Safety Unlimited meets all appropriate British Standards and relevant legislation, and is certified to ISO 9001 for Quality Management Systems to ensure a focus on effective customer satisfaction. The company is a member of the British Safety Industry Federation (BSIF) and is Link-up registered.
https://www.healthandsafetyevents.co.uk/north
Stand H20
OTHER ARTICLES IN THIS SECTION