Store and handle hazardous materials
14 September 2016
At Health & Safety North visitors to the Safety Unlimited stand can discuss and learn about the significant savings to be made with their product range – savings of space, time and accidents – which all impacts on your financial performance.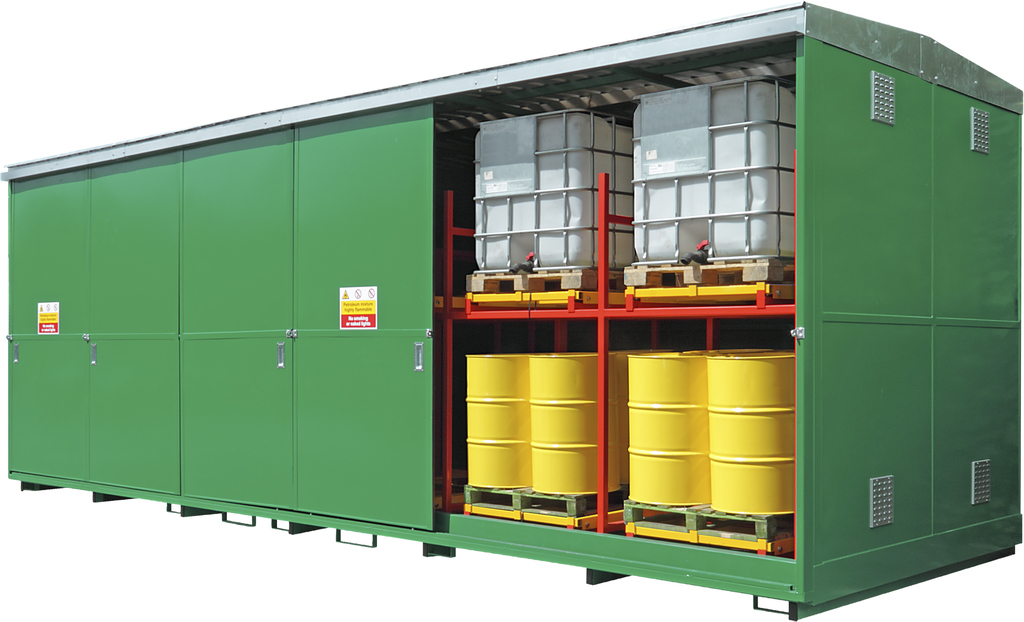 A notable new innovation from Safety Unlimited is the Pushback system. This allows you to stack pallets / IBCs two deep on one shelf. It works by placing the first pallet or item on the special Pushback cradle on the shelf. Then you push back the next pallet against the first one which recedes. When you take the first pallet off then the back pallet glides forward of its own accord. All proper installation is assured by colour coded framework to ensure the right place for the pallets. It is said to be very easy and very safe.
This proven concept complements the Safety Unlimited portfolio – standard or bespoke, which is focused on the storage, handling and containment of all manner of hazardous materials and flammable liquids across all sectors. A comprehensive free site survey without obligation ensures total compliance and peace of mind and the company meets all relevant standards and legislation.
Stand H20
OTHER ARTICLES IN THIS SECTION