Handling & storing hazardous materials
13 April 2017
Safety Unlimited has been manufacturing and distributing products for the safe handling, storage and containment of highly flammable liquids and other hazardous materials for nearly 40 years.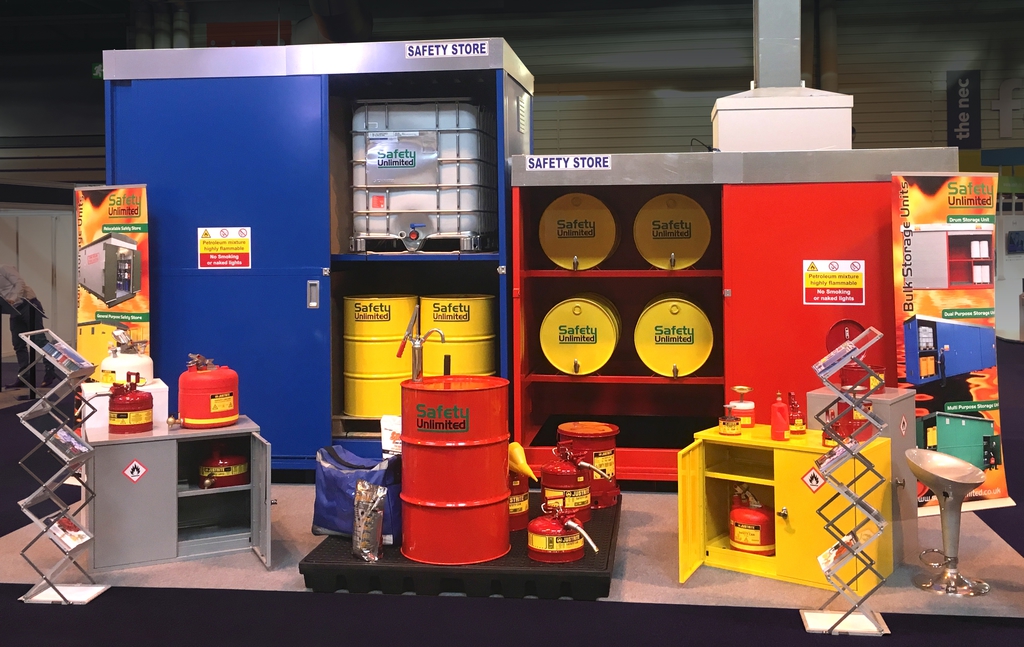 Within its portfolio of products the company produces and supplies a range of storage units for the bulk containment of 205 litre drums and IBCs. These superior units are manufactured to comply with current environmental and health & safety legislation, are fully bunded, have high and low flame arrested ventilation, and they are available with sliding or roller shutter doors. They all feature a fully galvanised roof and rain gutter to prevent corrosion and are internally and externally finished in a chemical resistant Polyurethane paint.
The extensive range also includes safety cabinets, cans and spill pallets, as well as relocatable safety stores. In addition the fully guaranteed choice extends to absorbent products and spill response kits, polyethylene spill containment and a range of personal protective equipment. The spill situation goes further with a comprehensive management programme including certified spill kit training and environmental risk assessment, all of which as with storage products can be tailored with the noted Safety Unlimited service to customers' exact requirements.
Stand HS87
OTHER ARTICLES IN THIS SECTION