Evacuation chairs
31 March 2017
Birmingham based Evac + Chair International are said to be the world's leading supplier and original manufacturer of evacuation chairs.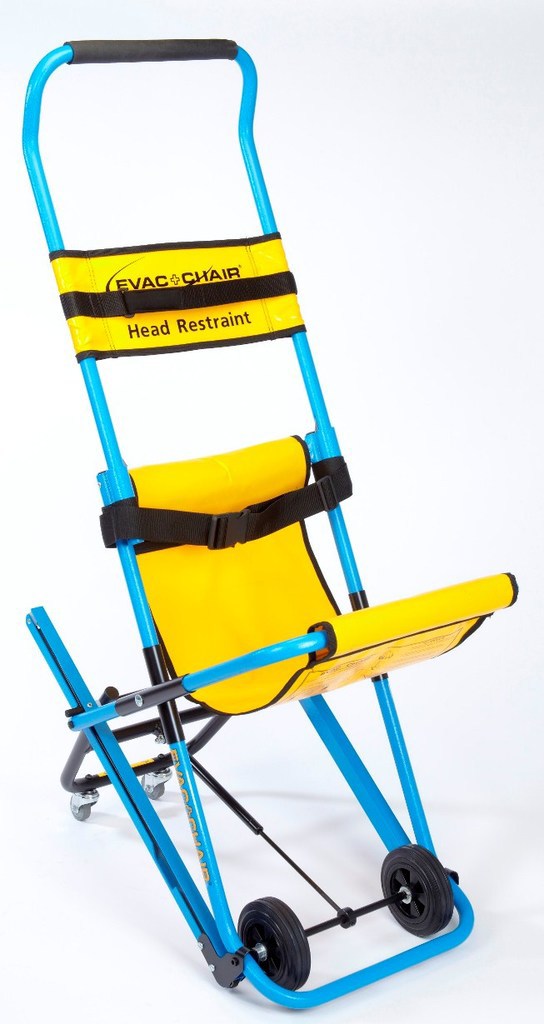 The chairs are designed to accommodate disabled or mobility impaired people, allowing them to descend a staircase(s) in an emergency situation without the need of great physical strength or lifting. Evac + Chair are able to provide free on-site surveys where they will analyse your fire exit routes and suggest the best chair for your stair ways.
The Evac + Chair 300H is the standard model, featuring a 182kg payload capacity and a blue textured finish with contrasting yellow hammock. This model is also available in the AMB format which has larger rear wheels for prolonged and external use.
Made in the UK, it is designed to be easy to use and requires only one person to operate. It is lightweight and requires no heavy lifting.
Evac+Chair provides comprehensive training to ensure the effective use of its products, instilling confidence and safety to disabled or mobility impaired users and those assisting. Each training session is tailored to suit a specific range of highlighted risks.
Stand HS16
OTHER ARTICLES IN THIS SECTION