Hazardous chemical storage
06 December 2016
Wessex Water is one of the leading regional water and sewerage businesses in the UK serving 2.7 million customers across the south west of England.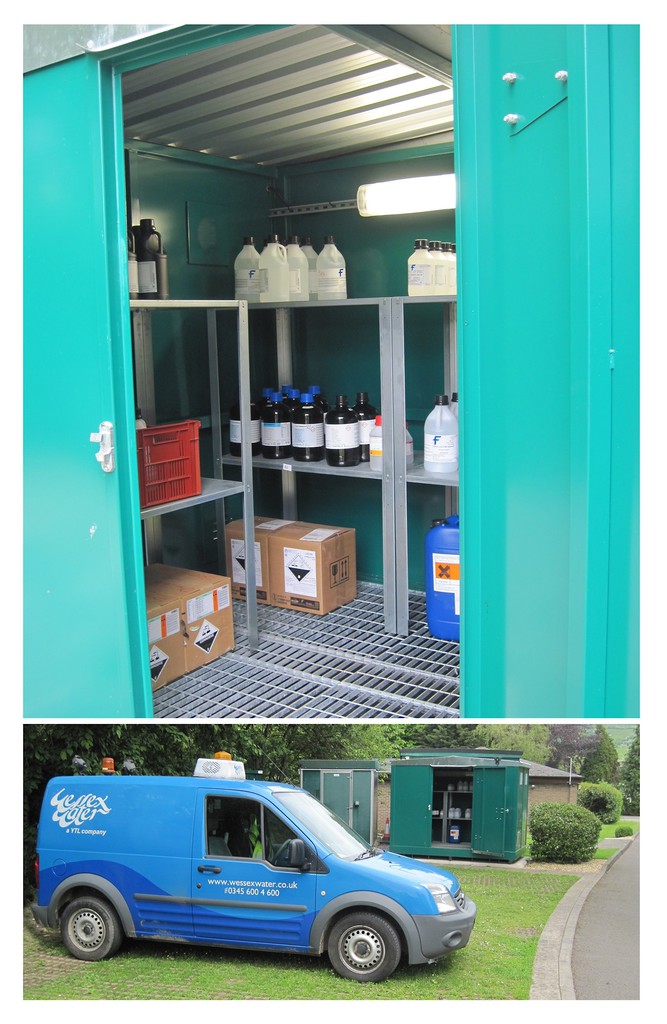 Wessex Water is committed to providing a first class service to its customers by providing high quality water and environmental services that protect health, improve the environment and give customers good value for money.
A core feature of this quality ethic is the proper and secure storage of the highly diverse range of hazardous chemicals and liquids which are essential for cleansing, testing and scientific services constantly needed to maintain the highest standards of health and safety.
British manufacturer Safety Unlimited was chosen to install two Re-locatable Safety Stores, via its free consultancy service, which combine maximum protection and easy access for acids such as Nitric, Sulphuric and Hydrochloric and Solvents including Acetone, Methanol, Propanol, Hexane and Dichloromethane.
The containers are made of plastic coated sheet steel giving superior performance, colour stability and resistance to degradation. 75mm insulation is supported by a fully welded base acting as a leak proof sump over the entire floor plus high and low flame arrested ventilation and grid flooring plus a secure Yale lock with internal override. The overall design complies with BS476 for fire rating.
Marcus Bradley of Wessex Water said: "The time had come to replace the existing containers and as you would expect we thoroughly assessed all options on the market. Safety Unlimited removed the current units and all of the contents were transferred and separated as appropriate in to the smart new safety stores which gives us peace of mind and helped enhance the working environment."
OTHER ARTICLES IN THIS SECTION