Home

>

Managing Health & Safety

>

Fleet & Driver Safety

>

Fleets should take a proactive approach to regularly checking the licences of employees, to assess whether they remain suitable to drive on company business and ensure they are adhering to their Dutys
ARTICLE
Fleets should take a proactive approach to regularly checking the licences of employees, to assess whether they remain suitable to drive on company business and ensure they are adhering to their Dutys
02 November 2016
Fleets should take a proactive approach to regularly checking the licences of employees warns Licence Bureau.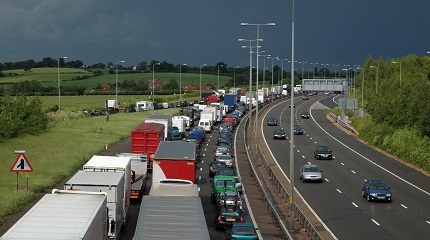 The company says this is necessary to assess whether they remain suitable to drive on company business and ensure they are adhering to their Duty of Care obligations.
Malcolm Maycock, managing director at Licence Bureau, said: "With some uncertainty in companies over who uses their car to drive on company business, it's more vital than ever to check the licences of all employees. Licence Bureau recommends, in line with the Traffic Commissioners, that licence checks are carried out at three-monthly intervals in order for drivers to remain compliant, allowing employers to build the most up-to-date digital picture of employees. Organisations such as the Fleet Operator Recognition Scheme and Freight Transport Association recommend checks every six months and additional checks for high-risk drivers.
This enables fleets to continually assess a driver's overall health at regular intervals, something which was displayed on the paper counterpart driving licence, albeit amended less-frequently."
To read the full article go to www.hsmsearch.com
OTHER ARTICLES IN THIS SECTION