Conveyors automate assembly line
20 September 2016
Astec Conveyors were asked to design a flexible automated production assembly line with the aim to reduce manual handling.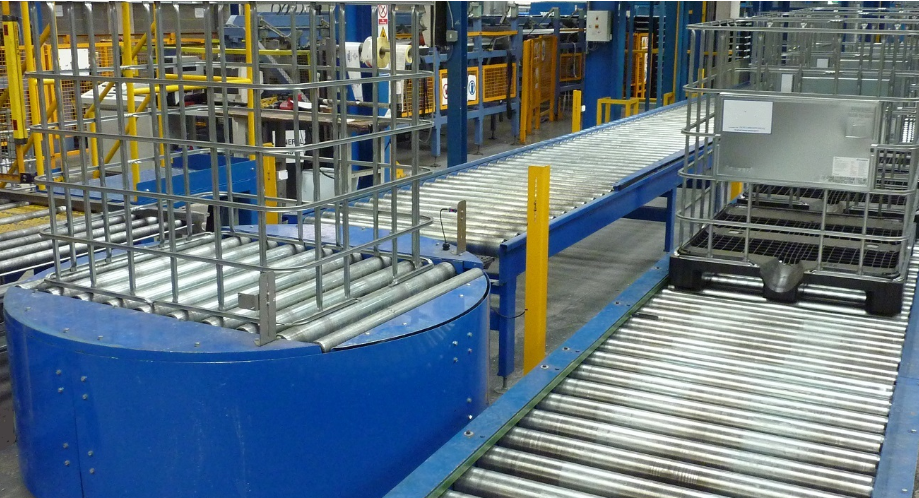 The new automated assembly line transfers pre-assembled cages along an accumulation conveyor to a specially designed 2 axis pick and place transfer unit.
Stacks of pallets are accumulated on a heavy duty twin chain conveyor system and a pallet de-stacker feeds single pallets into a guarded area, where cages are automatically lifted onto the pallet via the 2 axis transfer unit. They then proceed to the operator fixing station where the pallet/cage are assembled together; then to the bottle insertion machine via a series of accumulation conveyors.
The project was designed, manufactured and installed complete with electrical control system and comprised of heavy duty driven roller and twin chain pallet conveyors, turntables, 90 degree chain transfer unit and a pallet de-stacker. As a result, this has virtually eliminated manual handling and delivered a 10% increase in productivity with a payback on the total project of 1.25 years.
Astec have been awarded a second contract by the same company for another conveyor system to further automate production.
OTHER ARTICLES IN THIS SECTION