ARTICLE
Track mount overcomes challenges
22 September 2016
The capabilities of a Wilson Access track mount were put to the test to overcome a number of challenges facing contractors at the Clifton Observatory in Bristol.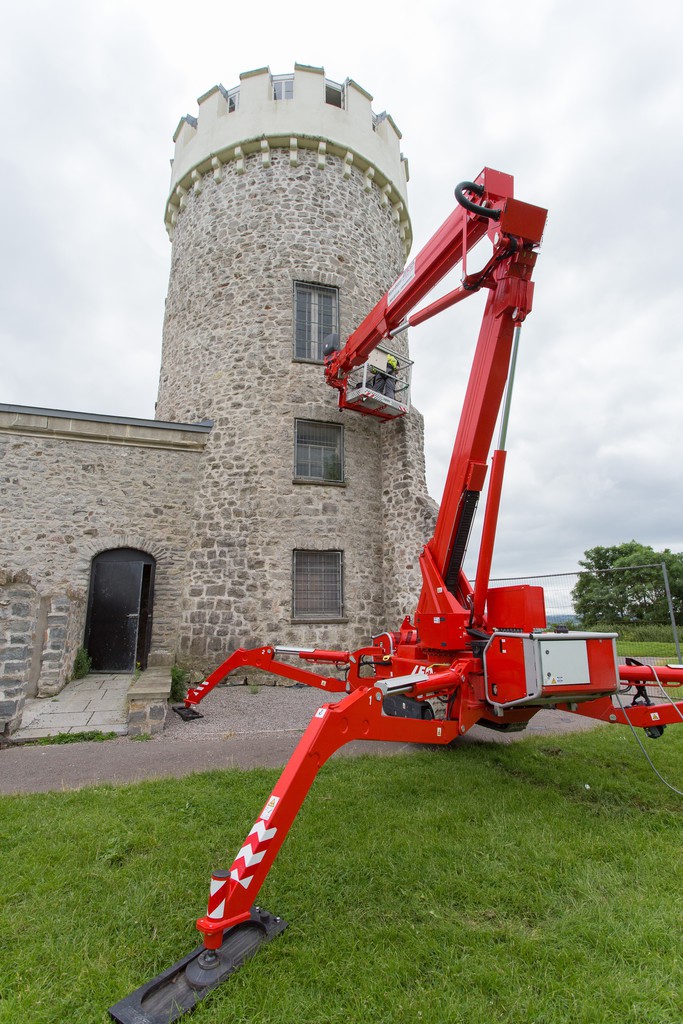 PTSG Lightning Protection Services hired a Teupen Leo track mount from the Wilson Access fleet, as a boom lift would have been unable to negotiate the narrow, meandering and steep path that leads to the observatory.
The Teupen Leo 18GT helped PTSG to install a lightning protection system on the tower of the 337ft Grade II listed observatory, which is situated high above the Avon Gorge and overlooking the Clifton Suspension Bridge.
Lightning rods were installed on the roof of the observatory connected to two lightning conductor cables running down the side of the tower and colour coded so that they sympathetically blended in with its sandstone exterior. The cables were then connected to two earthing conductors buried deep in the ground.
John Warren, technical director for PTSG Lightning Protection Services, said: "The Wilson Access track mount performed brilliantly and gave our three operatives quick and easy access to the observatory tower. We were so impressed with its agility and performance that we are looking to hire the Teupen Leo again for future projects."
The Leo 18GT has a working height of 17.6m and an outreach of 7.4m and is suitable for use in applications where space is restricted. It is highly manouevrable and its compact design allows it to pass through standard doors and narrow entrances.
MORE FROM THIS COMPANY
No related articles listed
OTHER ARTICLES IN THIS SECTION