Home
>
New website for Buck & Hickman
ARTICLE
New website for Buck & Hickman
07 June 2016
To enhance customers' experience online, Buck & Hickman, the distributor of tools, maintenance and health & safety products, has launched a new website combining a site-wide upgrade with a number of exciting new features.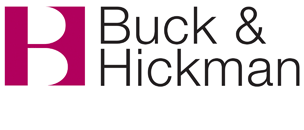 The website, which can be accessed through www.buckandhickman.com, has been designed with customer usability at the forefront, with a new layout and navigation bar and advanced functionality throughout. As well as showcasing 6,000 new items, the website includes detailed product information and technical specifications to help customers make more informed purchasing decisions.
Combining a quick order system and the ability to track purchases from order through to delivery, the website ensures the buying process is as convenient and hassle-free as possible. Fresh content has been developed to provide a complete overview of all Buck & Hickman's added-value services which include Invend and Insite, as well as online e-procurement, purchasing manager and export.
Peter Smart, channel director of Buck & Hickman, said: "Wider product selection and improved navigation ensure customers have access to the right product for their application right at their fingertips, as well as the opportunity to discover new solutions and services."
RELATED ARTICLES
No related articles listed
OTHER ARTICLES IN THIS SECTION