ARTICLE
Dr Lucy Wright
02 June 2016
Occupational health or occupational hygiene – what is the difference?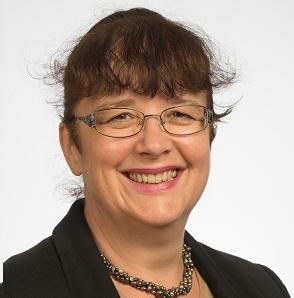 What is occupational hygiene?
Occupational hygiene is the science of the anticipation, recognition, evaluation and control of hazards arising in or from the workplace, and which could impair the health and well-being of workers, also taking into account the possible impact on the surrounding communities and the general environment.
Occupational Hygienists use science and engineering to help prevent ill health caused by the work environment. They specialise in the assessment and control of hazards to health from workplace exposure.
They can be chemists, engineers, biologists, physicists, doctors, nurses and other professionals who apply their skills to protecting the health of workers. It is important that occupational hygienists are appropriately trained in the science of measurement of hazards, assessment of risk and implementation of controls.
An Occupational Hygienist can
• advise on the planning and design of work processes, operations and equipment in order to control health hazards
• recognize and understand workplace hazards and their possible interactions which may affect the health and well-being of workers
• understand the possible routes of chemical entry into the human body and the effects that this may have on health
• assess workers' exposure to potentially harmful agents (eg chemicals, noise, vibration) and to evaluate the results
• evaluate work processes and methods in order to eliminate exposures or reduce them to acceptable levels
• design and evaluate the effectiveness of control strategies to ensure appropriate control
• advise on risk analysis and management and contribute to the establishment of priorities for risk management
What is occupational health?
Occupational health (OH) is a branch of medicine and nursing that is concerned with the relationship and interaction between health and work; namely how an individual's health affects their ability to work and how the work affects their health.
Effects of health on work
• Fitness for Task: assessing an individual's fitness for the role they will be performing. This may be to standards that are set by the employer, an industry group or in legislation;
• Absence management: assessing those who have been absent from work and giving advice to facilitate a return to work;
• Rehabilitation: advising on those who have a medical condition that restricts them in the performance of their duties. This advice is targeted at helping return to full duties as quickly as possible or the identification of adjustments to the work that allows for the return to as much of the role as is possible.
Effects of work on health
• Early identification of work processes or design issues that are known to cause ill health and working at an early stage to design these out of the work before it causes a health problem;
• Monitoring of the working environment to ensure that workers are not exposed to hazards;
• Health surveillance of workers working in potentially hazardous environments to allow early identification of possible health issues;
• Advice on control measures to prevent exposures, e.g. elimination, modification/substitution, engineering controls, work adaptation, Personal Protective Equipment (PPE) and immunisations.
What do you need and when?
There are some things that either an occupational health professional or a hygienist can do but, although they are advising on the same issues and both have the wellbeing of the individual at the core of what they do, they will be examining the problem from slightly different perspectives.

The Occupational Hygienist will be looking at the issue from the perspective of workplace hazard and any environmental impacts while the Occupational Health practitioner will be looking from the perspective of workplace hazard, its impact on an individual and their potential fitness.
Depending on the level of complexity of your organisation and work processes you might need Occupational Hygiene and / or Occupational Health advice.
How do you determine the occupational health and hygiene needs of your organisation?
• The level and type of OH service required will vary according the size and risks of the organisation. The HSE produces useful guidance to help you work out what you need (http://www.hse.gov.uk/pubns/ohindex.htm).
• You can contact COHPA to help you contact OH providers to talk over your requirements (link to COHPA website) and SEQOHS accreditation provides reassurance that your provider of choice is working to audited standards of practice (https://www.seqohs.org/).
• The British Occupational Hygiene Society (BOHS) has useful website that can advise you and can also point you towards members of the BOHS who can provide Occupational Hygiene Services, it also gives information on the different levels of training available. The Faculty of Occupational Hygiene Code of Ethics also provides guidance on how an Occupational Hygienist is expected to behave. http://www.bohs.org/
Dr Lucy Wright Chief Medical Officer OH Assist Ltd on behalf of COHPA
OTHER ARTICLES IN THIS SECTION